Alt text is a text alternative for images and other media content. The alt text normally is not displayed but can be used by screen readers. This article describes how to add alt text to your ThingLink content.
Background media
The alt text for background images, videos and 3D models is generated automatically using the scene's title. If you wish to change the alt text, simply rename the scene.
Please keep in mind that the title is limited to 60 characters. Longer titles will be cut off.
In-tag media
Quick overview: edit tag -> hover over image thumbnail -> click the three dots button -> enter the alt text in the 'Alt text' field -> click Done.
To add an alt text to an image or a 3D model inside a text & media tag, open the tag in the editing mode and hover over the image/model thumbnail. Click the three dots (...) button in the upper-left corner of the thumbnail: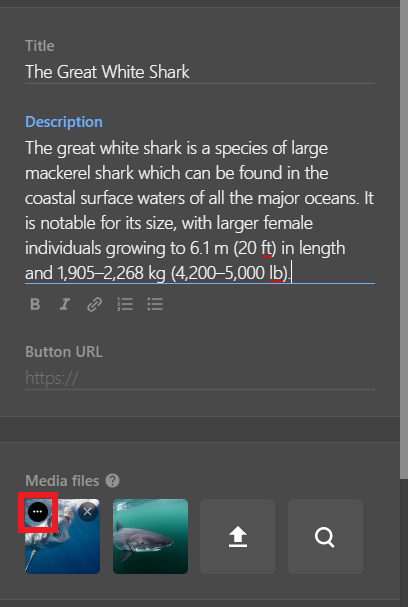 This will bring up a new pop-up window. Use the 'Alt text' field to enter the alt text and click Done. You can always update the alt text later.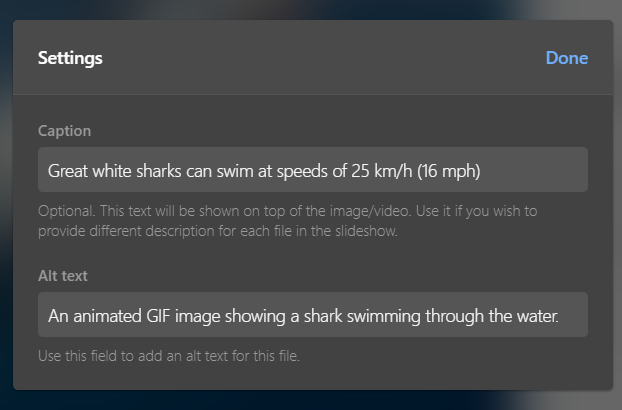 There is no character limit but we recommend providing concise descriptions.