The ThingLink editors provide 5 main tag formats to help you find the right layout for your tag content. Below you will find an image and description of each tag type along with simple examples.
Do you prefer video tutorials? Check out this article: [Video] How-to use the ThingLink editor
1. Text & image tag
This tag serves multiple purposes and adjusts the layout based on the content. Explore the image below to get acquainted with its interface.


There are multiple possible layouts for this tag:
Filling in 'Description' and/or 'Title' will create a tag with just text. The description text will be aligned to the center if there are less than 4 lines of text. If there are 4 or more lines of text, it will align to the left. This logic persists when adding other elements, such as links (buttons) and images.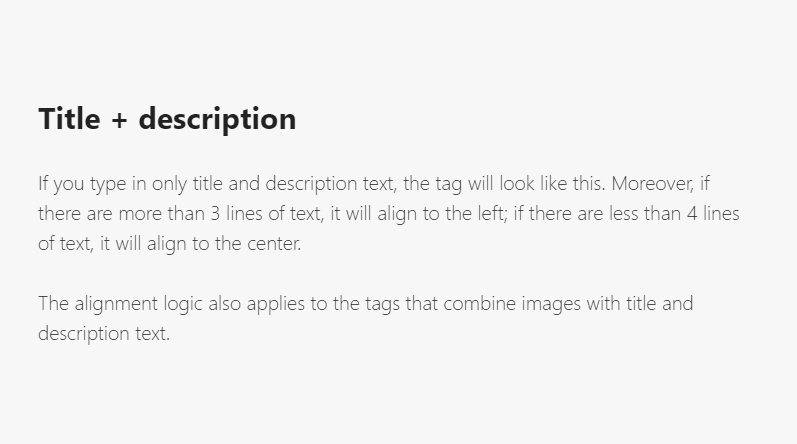 The link field is used for creating a link button that will redirect the user to another web page when clicked. You can add a link by entering the URL into the corresponding field. If the 'button text' field is left empty, the button will show a shortened URL-address for the link. Otherwise, the button will display the text that you put into the 'button text' field.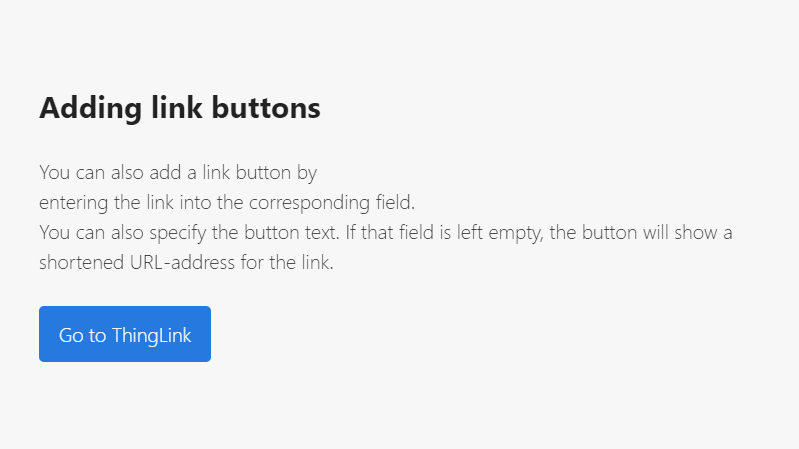 Adding an image and leaving other fields empty will create a tag that displays the image. Adding multiple images will allow user to view them by clicking on the arrow buttons. This also applies to other layouts that use images.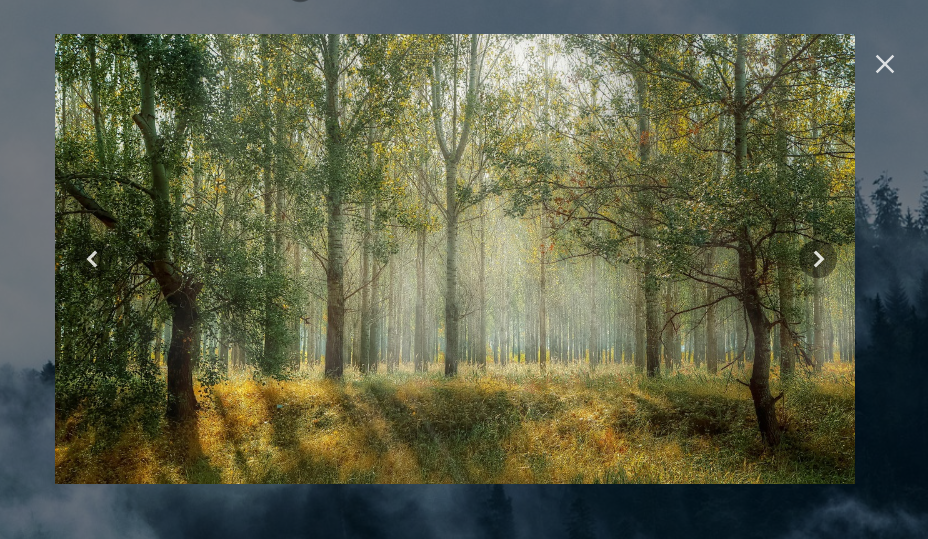 Combining image and description will create a tag that shows the description text at the bottom of the image. There is no character limit, but if you add more than 7 lines of text it will take up half of the container and become scrollable.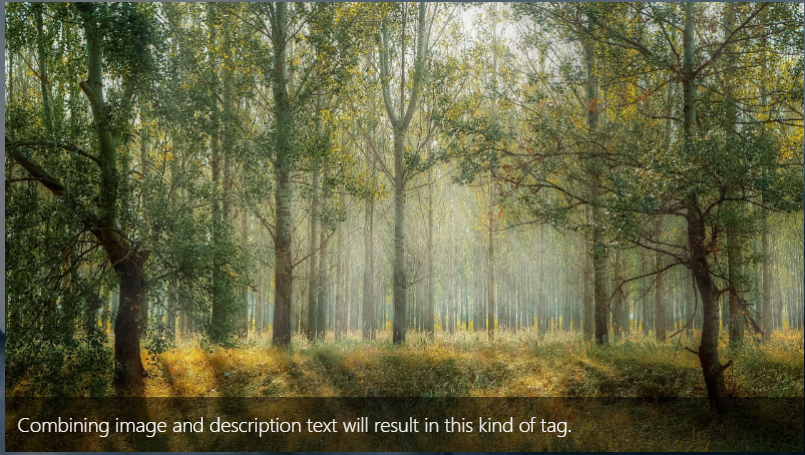 Combining image(s) with a title and/or link button will result in a tag that shows the image(s) on the left and all other content (title, description and link button) on the right. In this layout, you can click the image to view it in full and click again to show the whole layout.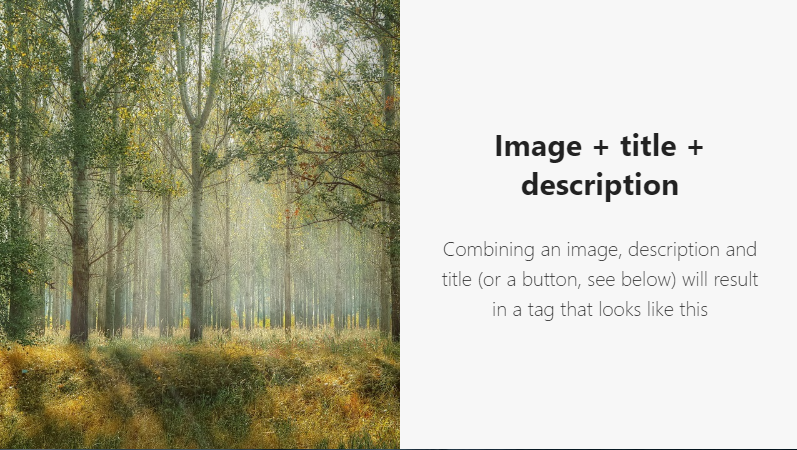 2. Video tag
This tag is used for displaying videos. Just copy the link and paste it into the link field for an embedded video.
The tag works with basically any video player such as YouTube, Vimeo and others.
3. Embed code.
This tag allows you to embed different third-party or ThingLink code to create interactive experiences within the scene. Possible uses include:
Embedding surveys and quizzes (i.e. Google Form)
Embedding maps (check out the interactive image below)
Embedding other ThingLink scenes to be viewed within in a tag – an alternative to tour tags described below.
Embedding webpages (i.e. Wikipedia)
In general, you can embed content from most web services that provide the embed code, although in some cases the functionality may be limited. Some major exceptions include Twitter and Instagram.
4. Tour tag.
This tag, when clicked, takes the viewer away from the current image, and on to the page of another ThingLink image, video, or 360 image. Use this tag to move from one creation to another. All scenes used in a tour can be accessed from the bottom right corner by clicking on the cards button. The tour tag shows a line under the bubble to differentiate it from other tags. You can check out a simple tour below. It is possible to include multiple tour links within one ThingLink.


A back button will automatically be added on the top left corner of the ThingLink you transition into.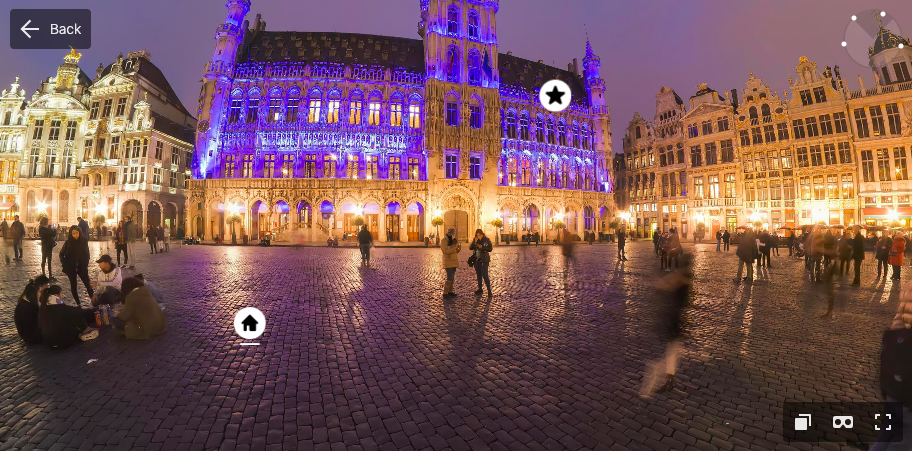 5. Text label tag.
This tag displays up to 6 lines of text (approximately 140 symbols) when hovered over.