As a teacher, one of the easiest ways to join your school or university on ThingLink is using an invite code. Once your School administrator has given you the invite code, follow the steps below.
Joining your School with an existing account
Saimaa (2020) interface
Click the 'Use invite code' in the top-right corner of your dashboard then enter the invite code and click 'Join':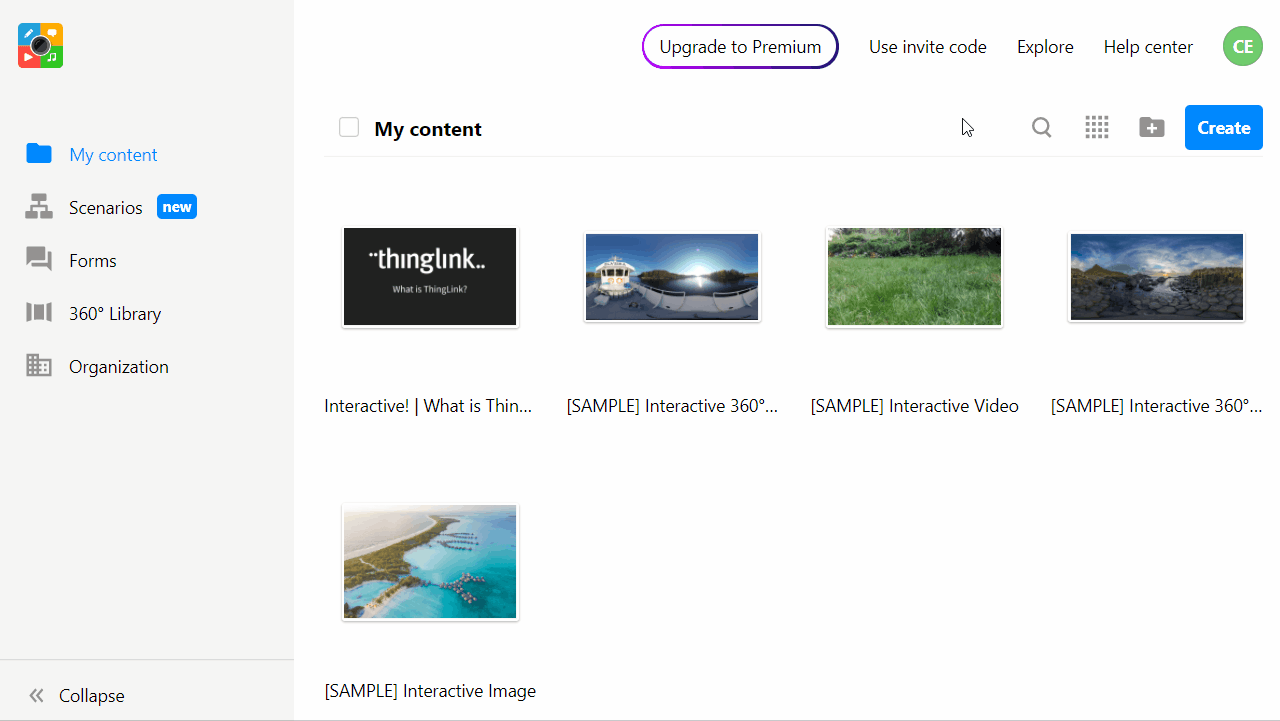 A confirmation message will appear at the bottom of the screen.
If you have a paid teacher subscription, it will be automatically cancelled, and your existing students will join the School with you.
Ruovesi (2017 - 2020) interface
Open 'My Students' tab and enter your School's teacher invite code under the 'Join Another Group By Invite Code' header:
If you are joining the school's admins group, another admin will need to approve your request before you join. Otherwise, simply refresh the page and you'll be able to use all the benefits of your School's subscription.
If you do not see the 'My students' tab or the 'Join Another Group By Invite Code' field, please submit a tech support request.
Joining your School during the registration
Go to thinglink.com/edu and click 'Start now'
Enter your email address and password, then click the 'Have invite code' text link below the password field:

Enter your invite code and click 'Create account'.
On the next screen, choose the 'Education / School' option if you are a teacher or 'Student' if you are a student and click Continue:

Enter your name (or nickname) and click Continue to finish the registration process.