With ThingLink's 3D editor included in our Premium and Enterprise plans, you can take your 3D models to a whole new level by making them interactive. You can add text, pictures, audio, video, and links to your 3D models, and embed them to your website or LMS. This way you can create replicas of the physical environment, add value to staff training, onboarding, sales, maintenance, customer engagement, and product marketing.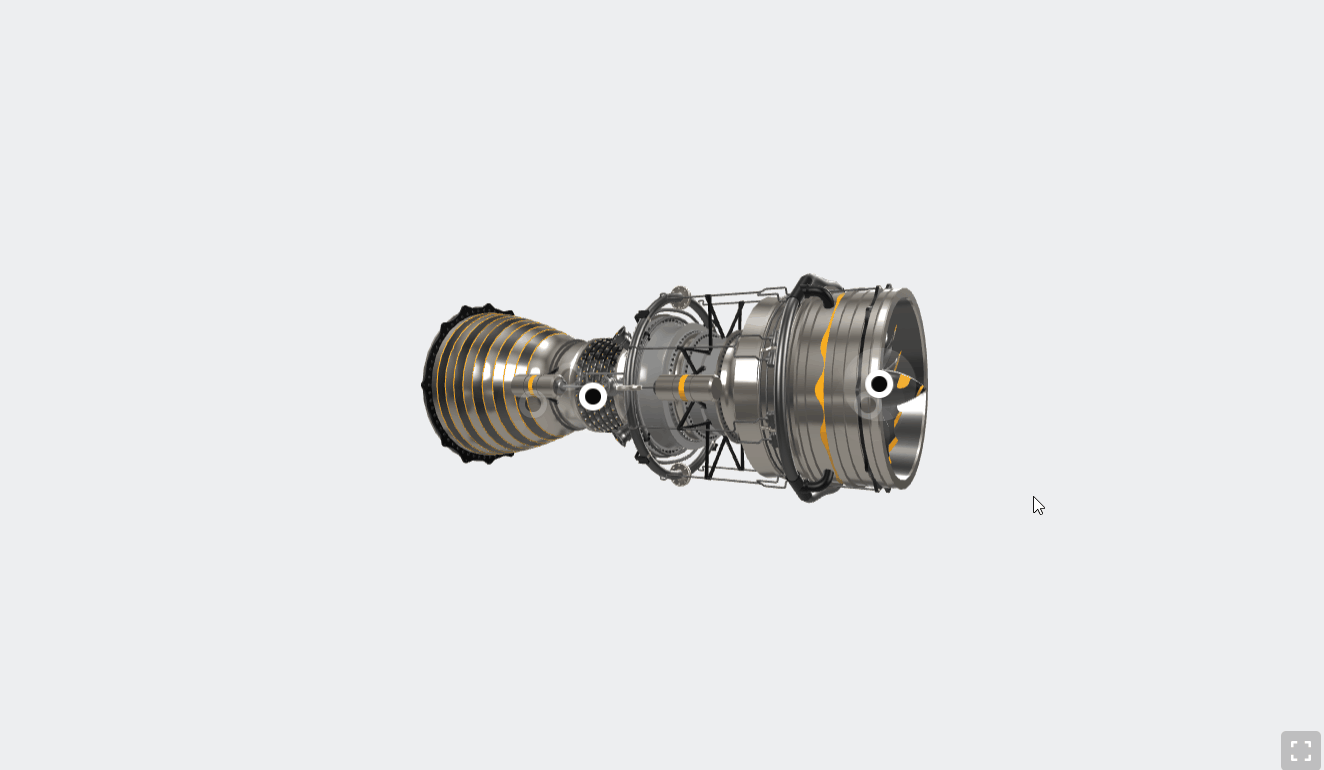 In this blog post we cover:
How to get started
How to create 3D models with LiDAR
How to create 3D models with normal photos
Tips for successful 3D modeling
How to get started
All you need is ThingLink, a mobile device, and a 3D scanner app. Bad news first. While there are some Android apps for 3D scanning, the vast majority of apps are designed for iOS, especially if you're looking into using LiDAR technology. Newest iPhones and iPads are compatible with LiDAR, but you can also use older phones to create 3D models by using photo mode within an app. Luckily, the photo mode is often the best approach.
There are many 3D scanner apps available but we have found Polycam to be the best option both for Lidar and photo-based 3D scanning. With Polycam you can also easily save your 3D model to the GLB format that ThingLink supports. Other similar apps are Scaniverse, 3D Scanner App, and ScandyPro, all iOS apps.
LiDAR for capturing physical spaces
LiDAR modeling uses an iPhone's Lidar scanner to measure the environment with laser pulses. It works best in capturing larger spaces like rooms. LiDAR pings the objects at high speed and records where they are and how they look in a physical space. Finally, a 3D model of the recorded space is created by combining LiDAR and camera data.
How to use LiDAR?
Open the Polycam app, and select LiDAR
Start recording and freely move around the space you want to capture
Move slowly and point your device at the back of the objects too
Tap

Process
Tap

Share, and select GLTF (same as GLB)
Save and upload to ThingLink
Tag away!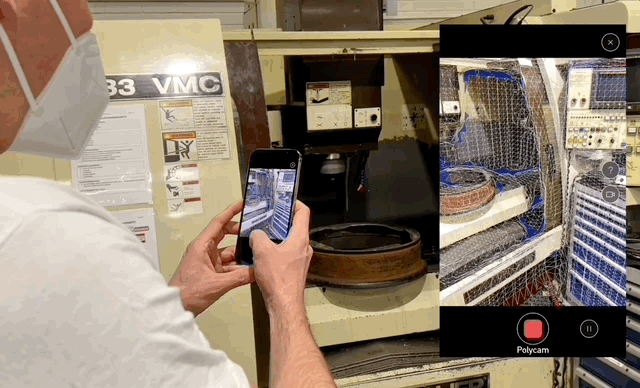 Pros
Quick and easy
Allows you to capture physical spaces fast
Cons
Doesn't produce very accurate 3D models with iPhones yet
Doesn't work well with reflective surfaces
Doesn't work well for modeling smaller objects
Photo mode for capturing smaller objects
Another method of creating a 3D model is to take photos – lots of them. It might sound tedious, but Poycam has made it easy by allowing you to go around the object while the app is automatically taking pictures. Having said this, we still recommend you use manual photo mode. This way you can keep your device still while taking pictures, thus ensuring the best photo quality.
You can test photo mode free with Polycam but need a paid account to fully take advantage of it.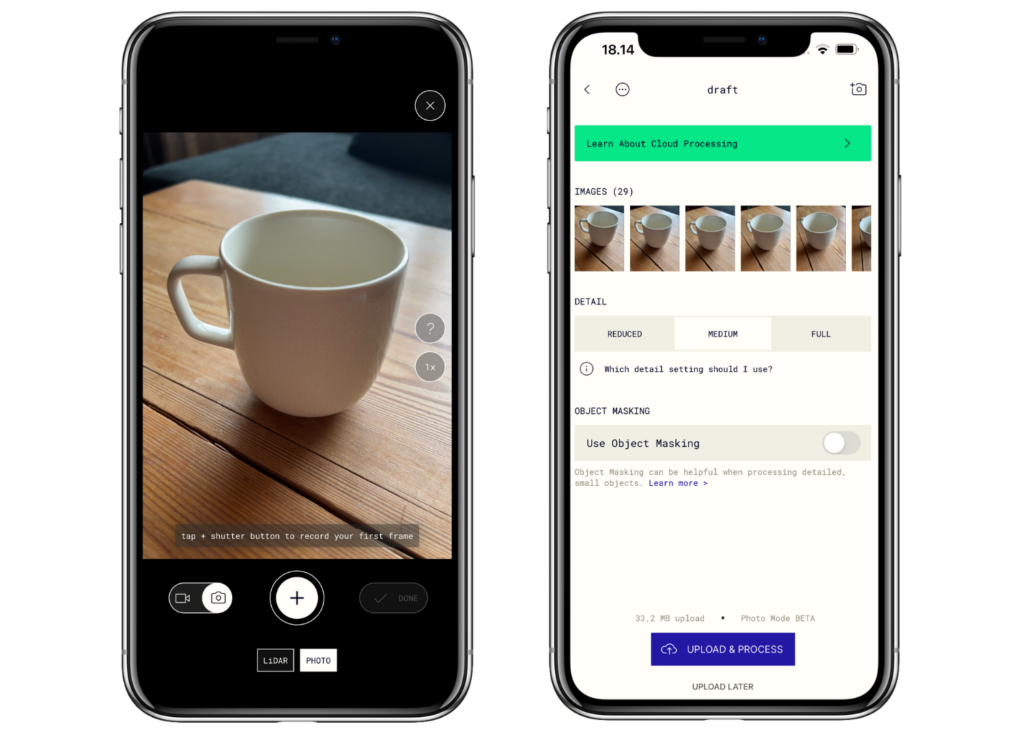 Explore this wonderful example! Artwork by Riina Sorvali. The full 360 Exhibition from Savonlinna Senior Secondary School of Arts.
How to use the photo mode
Place the object in a well-lit place (avoid shadows), and ensure you can move around it
Open Polycam app, and select "PHOTO"
Select the camera icon (manually take photos)
Move slowly around the object while taking 70+ photos
Keep the distance same between the device and object while taking photos
Tap

Done
Select

Medium quality

and tap "UPLOAD AND PROCESS"
Wait a few minutes and Polycam will send you the 3D model once the processing is finished.
Tap

Share, and select GLTF (same as GLB)
Save and upload to ThingIink
Tag away!
Pros
Very accurate 3D models
Simple and quick
Cons
Not very good at modeling physical spaces
Requires a paid plan
Tips for successful 3D modeling
Scan in a well-lit environment, avoid shadows
Reflective surfaces are sometimes tricky to 3D model
Try to keep the size of the 3D model under 15MB so it loads faster
You can play with different 3D model qualities, but "medium" is often a good choice for ThingLink
You can crop and measure your 3D model in Polycam
If you do a lot of 3D scans, you can consider buying a rotating plate and tripod for the device to create more accurate models