ThingLink's accessibility player is a special viewing mode for all ThingLink images designed to better meet WCAG web accessibility standards.
How it works
The accessibility player is a separate special page that shows the transcript and content of all tags in plain view with a special widget that allows the viewer to change the page appearance and use the built-in screenreader: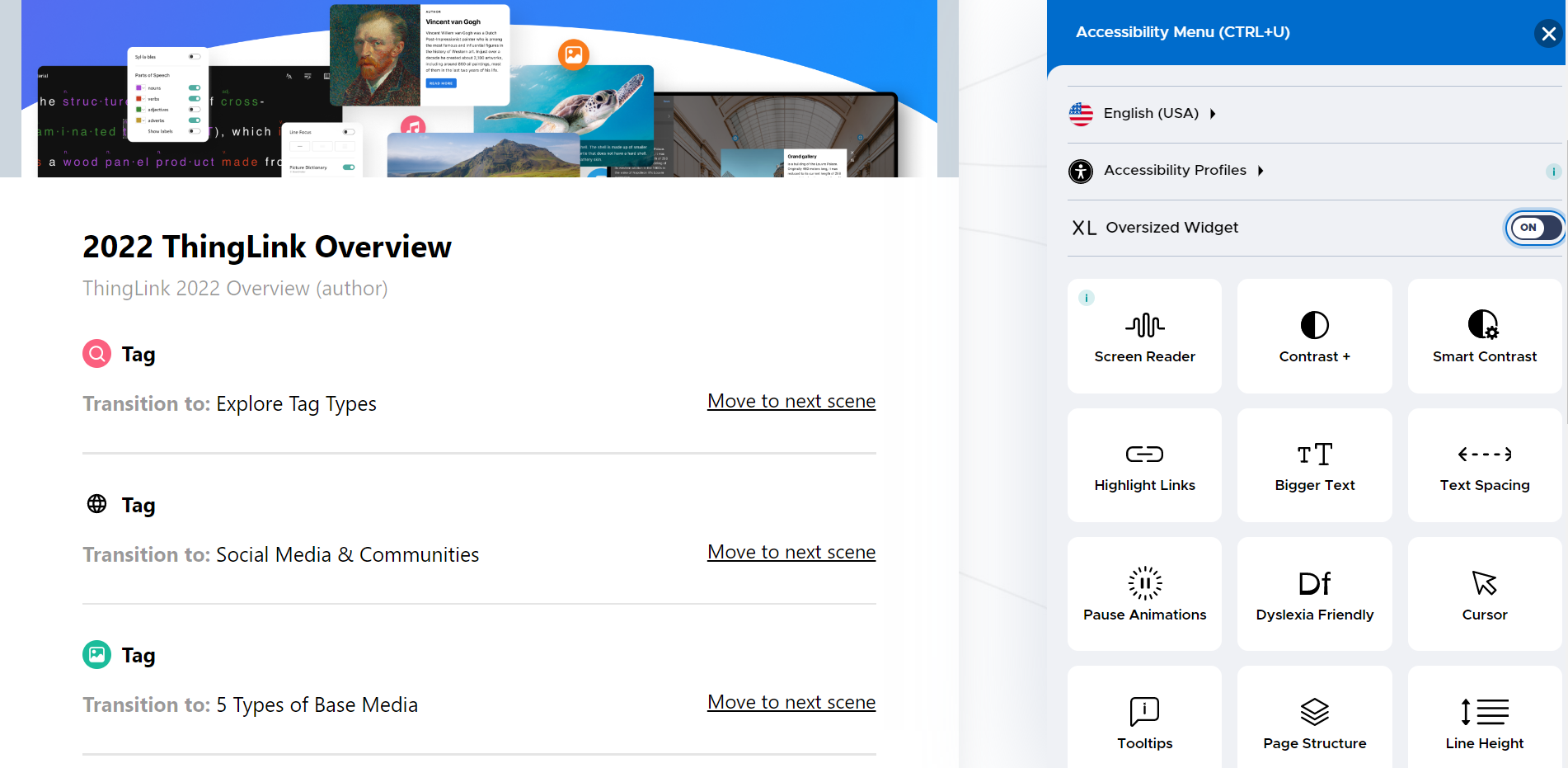 You can check out a sample page here. Follow the 'Move to next scene' links in the first three tags to see other pages with more content.
How to access the web accessibility player
Get a direct link to the accessibility player
Open the scene you'd like to share then click the 'Share' button, select 'Accessibility' and copy the URL: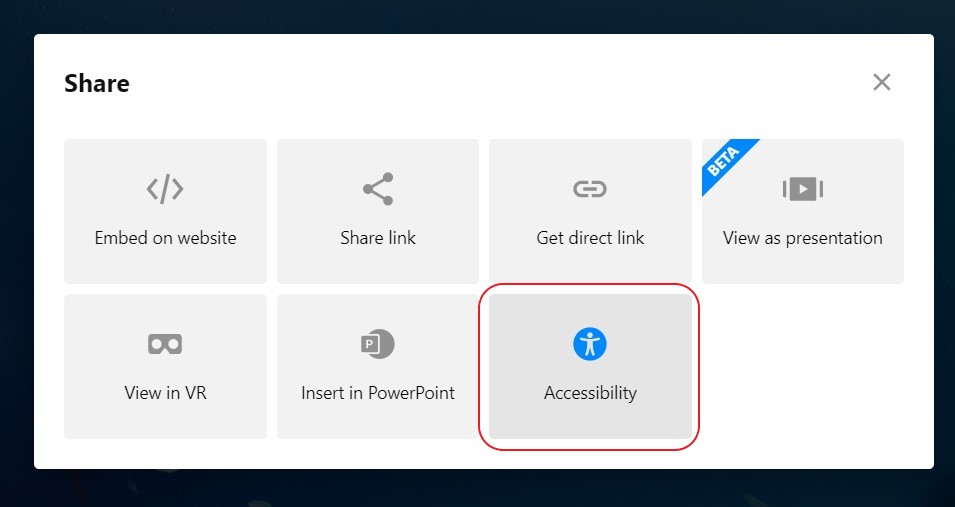 Show a link to the accessibility player next to the embedded ThingLink
Open the scene you'd like to share then click the 'Share' button and open the 'Embed code' tab. Check the 'Include web accessibility link' box, copy the code and insert it into your webpage. The embed will be followed by a link to the web accessibility player like this:
Click here to view the accessible version of this interactive content
You can customize the text of the link or extract the URL if you'd like to use it separately.
Notes & limitations
Tags are shown in the order they were added to the image, with the oldest tags shown first. 
The alt text for the main image uses the scene title.
Poll tags are not shown in the accessibility player at the moment.

The 'Conditional transition' feature for tour tags is not supported. Viewers will be able to navigate to the next scene without answering the question.
If you'd like to submit any feedback regarding the accessibility player, please contact us here.