If you've signed up to ThingLink using a Google account and purchased a ThingLink School subscription, you can now have all users from your domain automatically join your ThingLink School account.
How to set up the Google Workspace integration
First and foremost, please ensure that you are your school's admin and that you have linked your ThingLink account to your Google Workspace account.
Go to the 'Organization' page and select the 'Integrations' tab.
You'll see the 'G Suite login' option under Third-party SSO options. Click 'Enable' to enable the integration.
Once the setting has been enabled, all users signing up with email addresses from your domain will automatically join your school, but they will still be asked to choose between teacher and student account types.
Enabling Google Classroom integration
If you'd like us to automatically determine the account type, you can enable additional Google Classroom integration. The setting is located below the 'Enable G Suite login' option.
Once the setting is enabled, ThingLink will automatically determine the account type for any new users based on their Google Classroom data. Please see the table below to learn how we determine account types.
| | |
| --- | --- |
| Google Account | Resulting ThingLink account |
| Verified Google Classroom teacher | Teacher |
| Unverified Google Classroom teacher with a Google classroom course | Teacher |
| Unverified Google Classroom teacher with no Google Classroom courses | Student |
| Google Classroom student | Student |
| Google Workspace user who has not used Google Classroom | Student |
You can learn how to verify Google Classroom teacher accounts here.
If someone is assigned a wrong account type, you can change it from the Users page using organization administrator tools.
Does this work with mobile apps?
This integration works for students and teachers signing up via the ThingLink iOS app as long as they log in using their Google Account: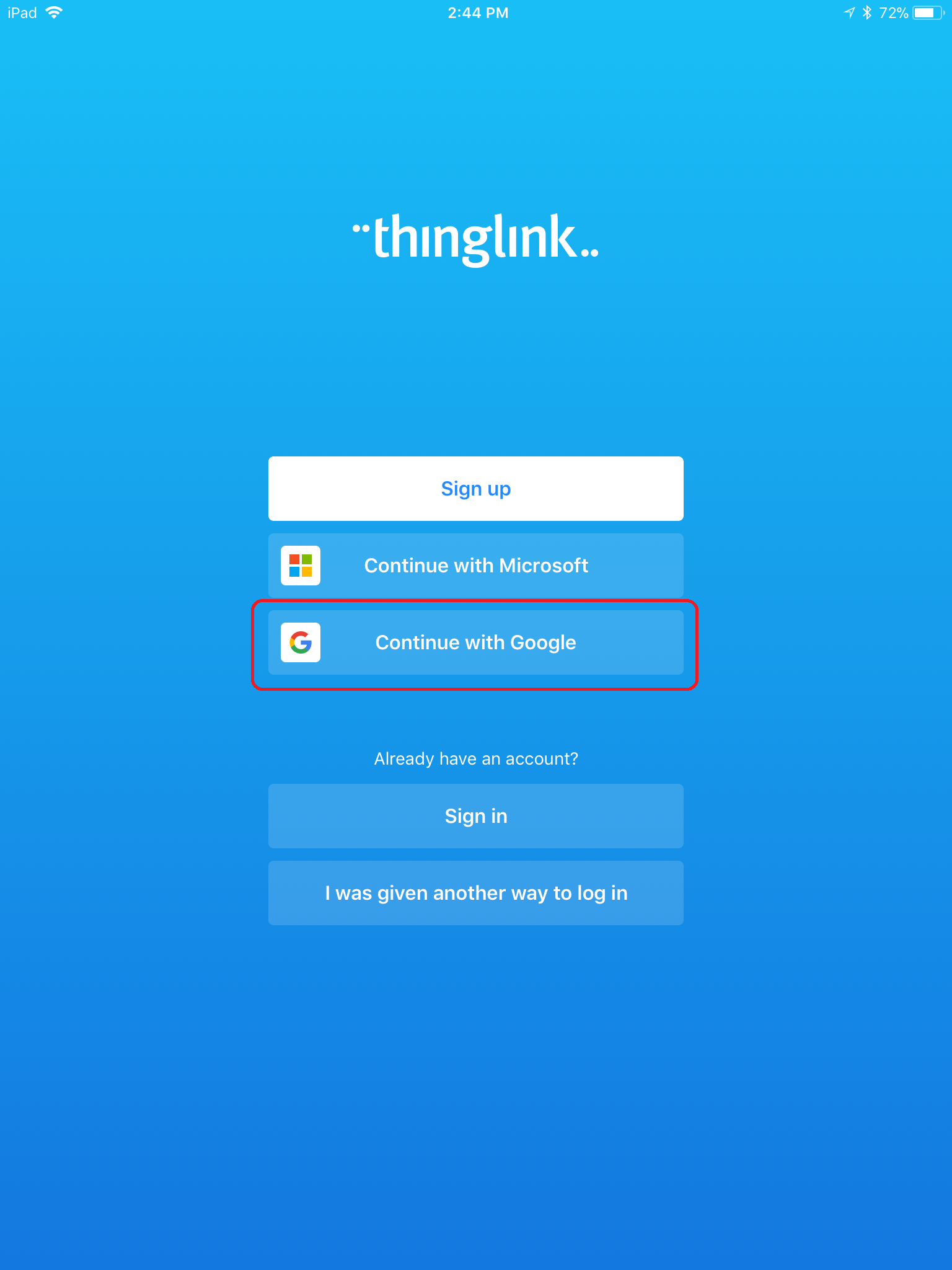 I'm a school admin but do not see the G Suite option
If you do not see this option under your school's settings, please log out and log in again using 'Sign In with Google':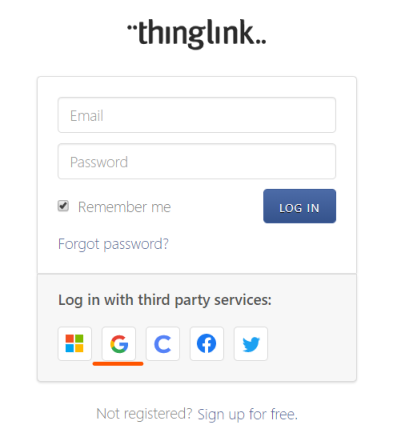 If you have not signed in using your Google account since the feature was released, we cannot properly establish a connection between your Google Workspace tenant and your ThingLink account. If you still cannot see the G Suite login option in School settings, please submit a tech support request.