The LTI 1.3 integration allows your course creators to easily embed their ThingLink content into your LMS without using the embed code.
In this article, you'll learn:
Note that you can use the LTI 1.3 integration in combination with our LTI 1.1 integration. The latter does not support deep linking but will allow your users to easily sign up or sign into ThingLink.
What does the integration offer?
The integration allows your course creators to easily embed their ThingLink content using Deep Linking. This means that they will no longer have to use the embed code and edit the HTML code of the page.
Here's what it looks like in Moodle: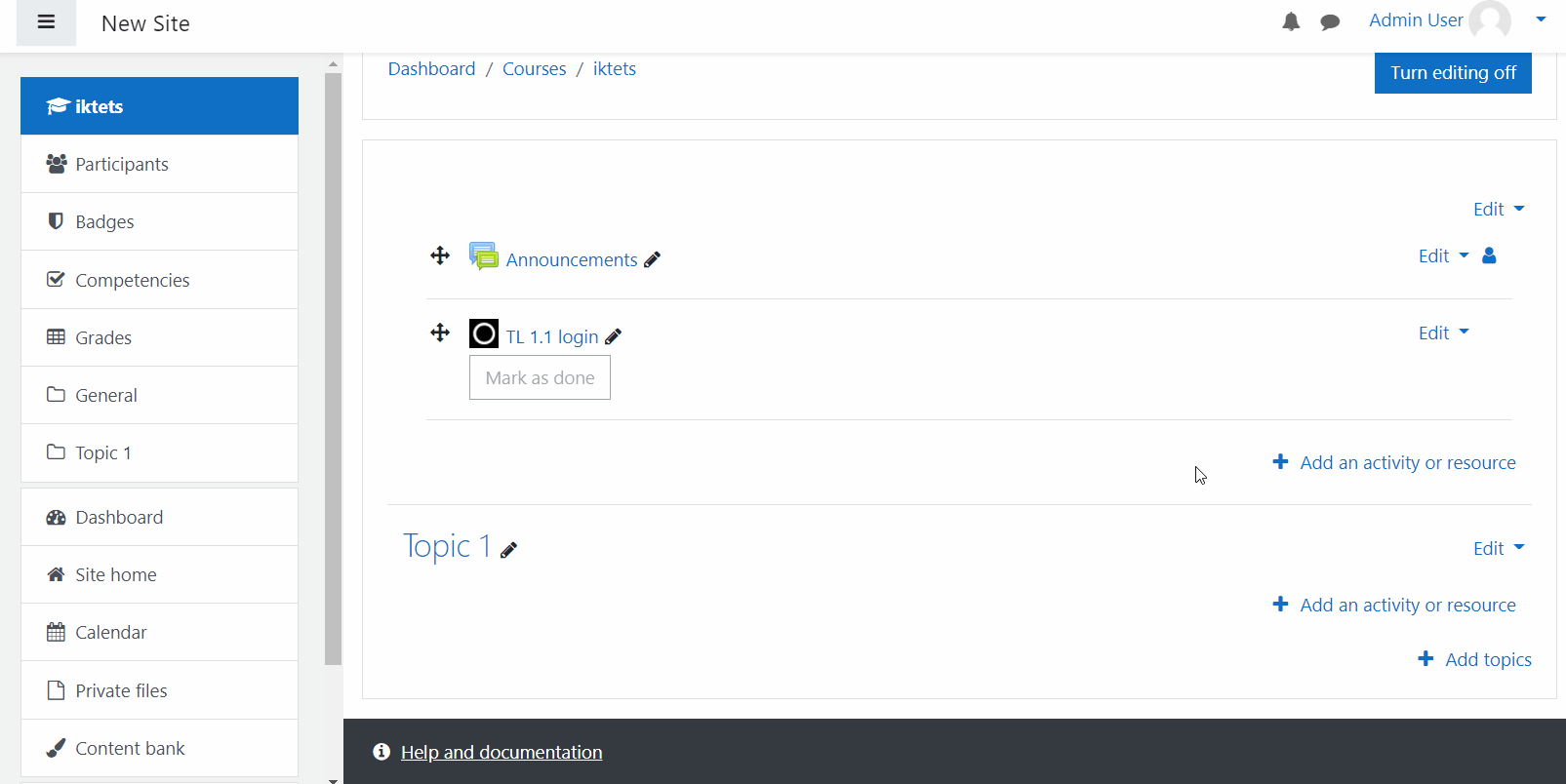 It will also create a ThingLink account for the viewer if they do not have one yet. This ensures that they'll be able to view any content, included private ThingLinks, without having to go to ThingLink itself. In the future, this will also allow us to pass learner data from ThingLink to your LMS.
You can also set up an additional placement in the navigation menu to allow your users to sign in to ThingLink with a single click. Note that this option might not be supported in all LMSs.
Enabling the integration
For detailed instructions on how to enable the integration in your LMS, please see the articles below:
If your LMS is not in the list above, then we have not had the opportunity to test the integration yet. Please contact our support team so we can help you.
Limitations & troubleshooting
If the viewer already has a ThingLink account under the same email address as their LMS account, and that account is not connected to your organization, they will not be able to access the app or view any content added using the app.
If you encounter this issue, either ask the user to sign in to their account from the ThingLink login page and join your school with an invite code or contact our tech support.
Note that the LTI app will create an account for all viewers who try to access the content embedded using the app. If you'd prefer to avoid this, you can embed ThingLinks into your LMS using iframe embed code instead.
Older versions of different LMSes might not support LTI 1.3 / LTI Advantage.