Folders allow members of your team to access and edit the same media. You can share a folder with all members of your organization, specific users or groups. In addition, you can use Folders to organize your own content if you choose to keep it private.
This article covers the following subtopics:
Availability
Folders are available on all paid plans. If you cancel your subscription, you will be able to access your existing content but you won't be able to create new folders or share your existing folders with other users.
Creating a folder
To create a folder, go to 'My content' page and click the 'Create folder' button in the top-right part of the screen, then enter a name for your new folder and click the blue 'Create' button: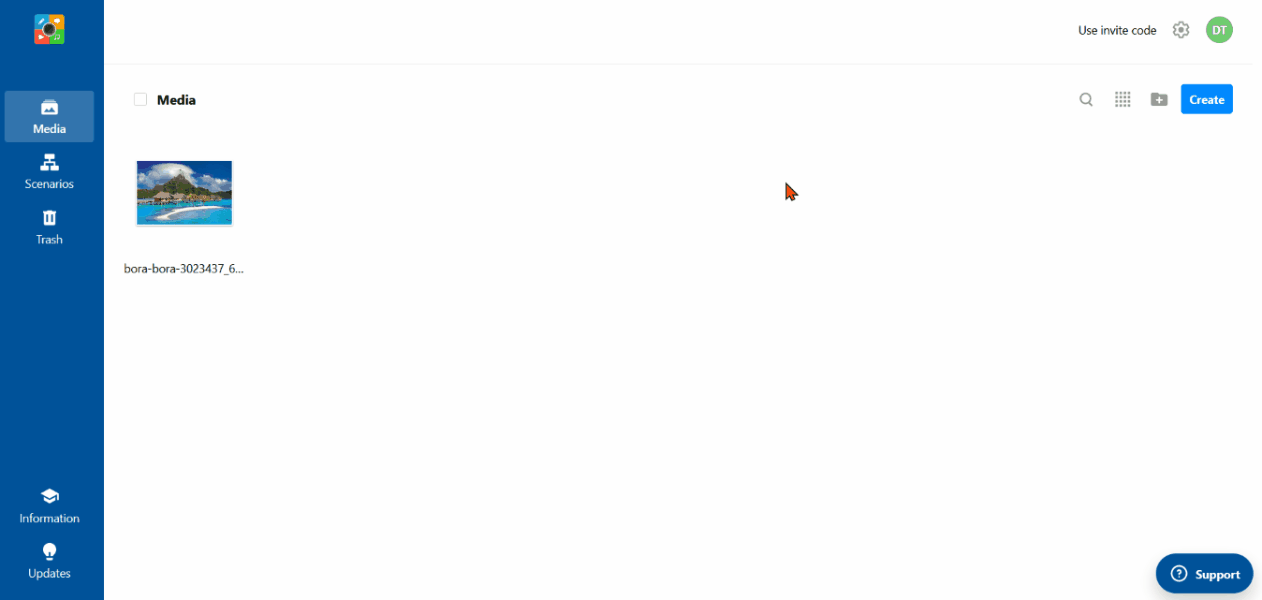 Note that all users, including students, can create folders.
Moving content
To move content into a folder or back to My media, simply select the files you'd like to move, click the 'Move to folder' icon (a folder with an arrow) and select the destination: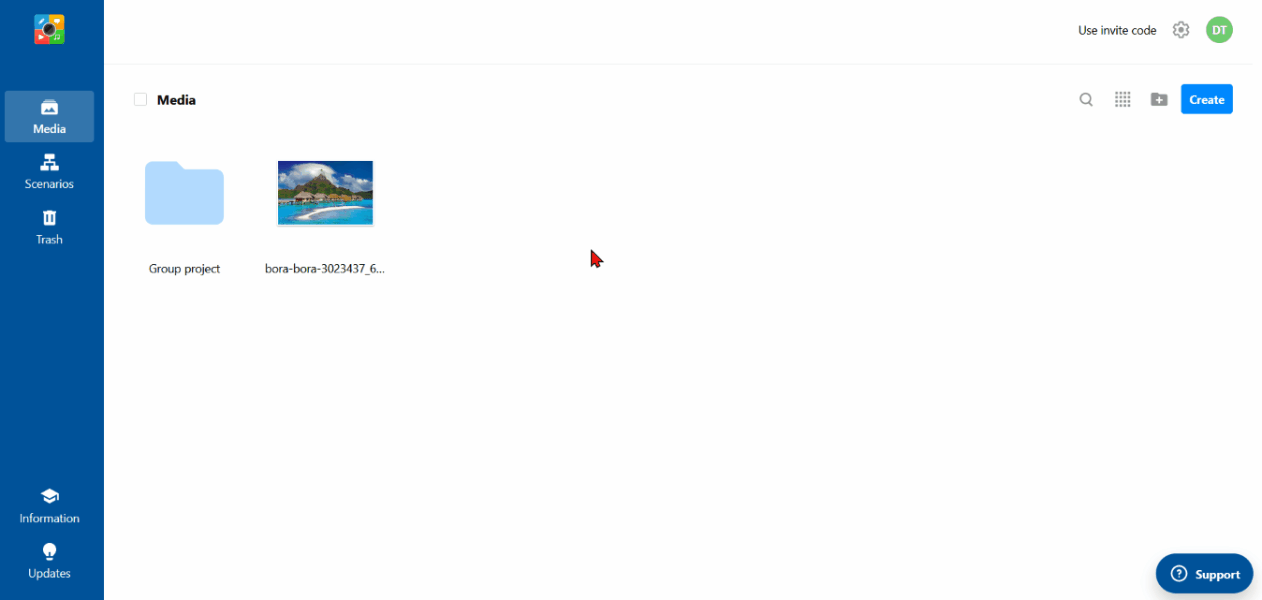 You can move folders between folders this way, too. Simply select the folder you'd like to move and follow the same steps.
Note that you can upload content directly into a folder. Simply open the folder and click the 'Upload file' button.
Sharing folders
All newly created folders are private. However, you can share them with other members of your organization if you'd like to collaborate on a project.
There are 3 access levels:
Viewer - the user will be able to view the content inside the folder even if it's set to the 'Private' visibility setting. However, the user won't be able to edit, clone or otherwise alter the content.
Editor - the user will be able to view, edit & delete any content inside the folder and upload their own work. They won't be able to add other users.
Administrator - the user will be able to edit all content inside the folder, add other users and change the folder's access settings.
Open the folder you'd like to share and click the 'Manage access' icon next to the folder's name. This will open up a new window:
From here, you can either share the folder with your whole organization or specific users/groups.
You can allow everyone to edit the content inside the folder by clicking the 'No access' text next to the 'All users from my organization' and changing it to 'Editor access'.

You can share the folder with specific users or groups of users by typing in their username or email address, selecting the access level (Viewer, Editor or Administrator) and clicking the 'Save' button. Note that they must have an existing ThingLink account and belong to the same organization.
Subfolders
Each folder can contain subfolders. Subfolders act just like normal folders & have their own access settings.
To create a subfolder, simply open one of your folders and click 'Create folder'. This will create a new subfolder within that folder.
Deleting a folder
Deleting a folder will move all content in the folder (including subfolders) to the folder owner's trash bin. Once a folder is deleted, you can either restore it, keep it in the trash bin or delete it completely.
Once you are set on deleting a folder, open it and click the trash bin icon ('Delete') next to the folder's name. Only folder's creator and users who've been granted admin access to a folder can delete it.
Differences vs old UI (Ruovesi)
Organization admins can no longer see all folders within the organization.
You can add groups as opposed to adding individual users.