ThingLink's newest integration with Canva allows you to create the base images for your interactive content without leaving ThingLink. Canva is a versatile tool that allows you to create images from scratch using built-in image library or modify your existing designs.
Check out the video for a quick introduction to how you can use Canva with ThingLink, or see the more detailed instructions below.
How to create a new design
Login to your ThingLink account
Click the Create button, and choose the interactive content you want to make
Click the blue 'Upload' button then select 'Design with Canva':

From here, you can either pick one of the templates or click 'Create blank' to create a blank image. This will take you to Canva where you can start working on your design. You can choose one of the relevant templates and modify them or search for background images via the 'Photos' tab. You can learn more about the Canva editor here.
If this is your first time using Canva in ThingLink, you'll be prompted to log in to your Canva account or set up a new account.
Once you've finished your design, click 'Save to ThingLink'. This will save a copy of your design to ThingLink where you can start adding interactive tags to your image.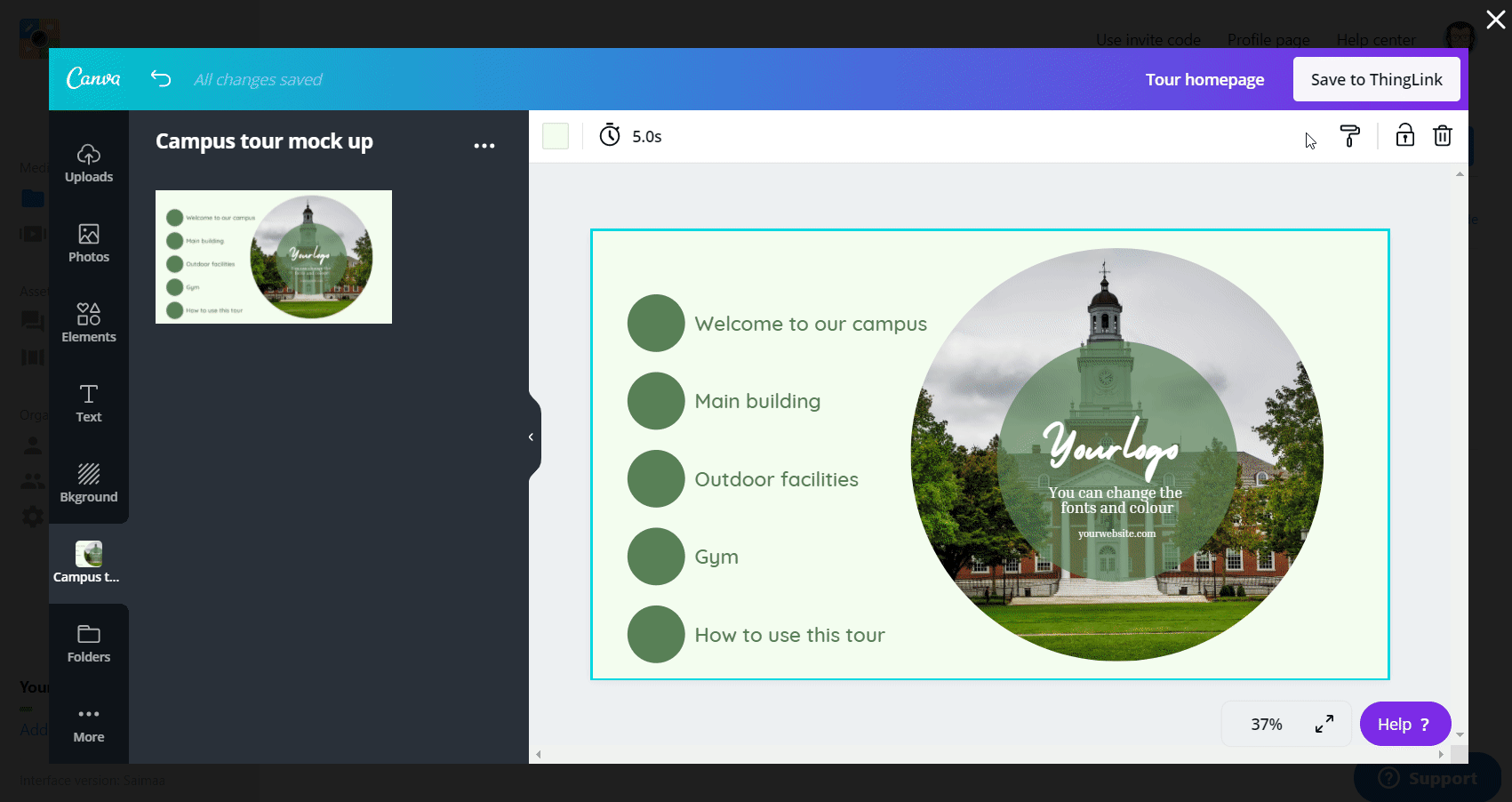 How to modify an existing design
If your ThingLink image was uploaded via the Canva integration, you can modify the image anytime by clicking the 'Edit with Canva' button next to the 'Edit' button: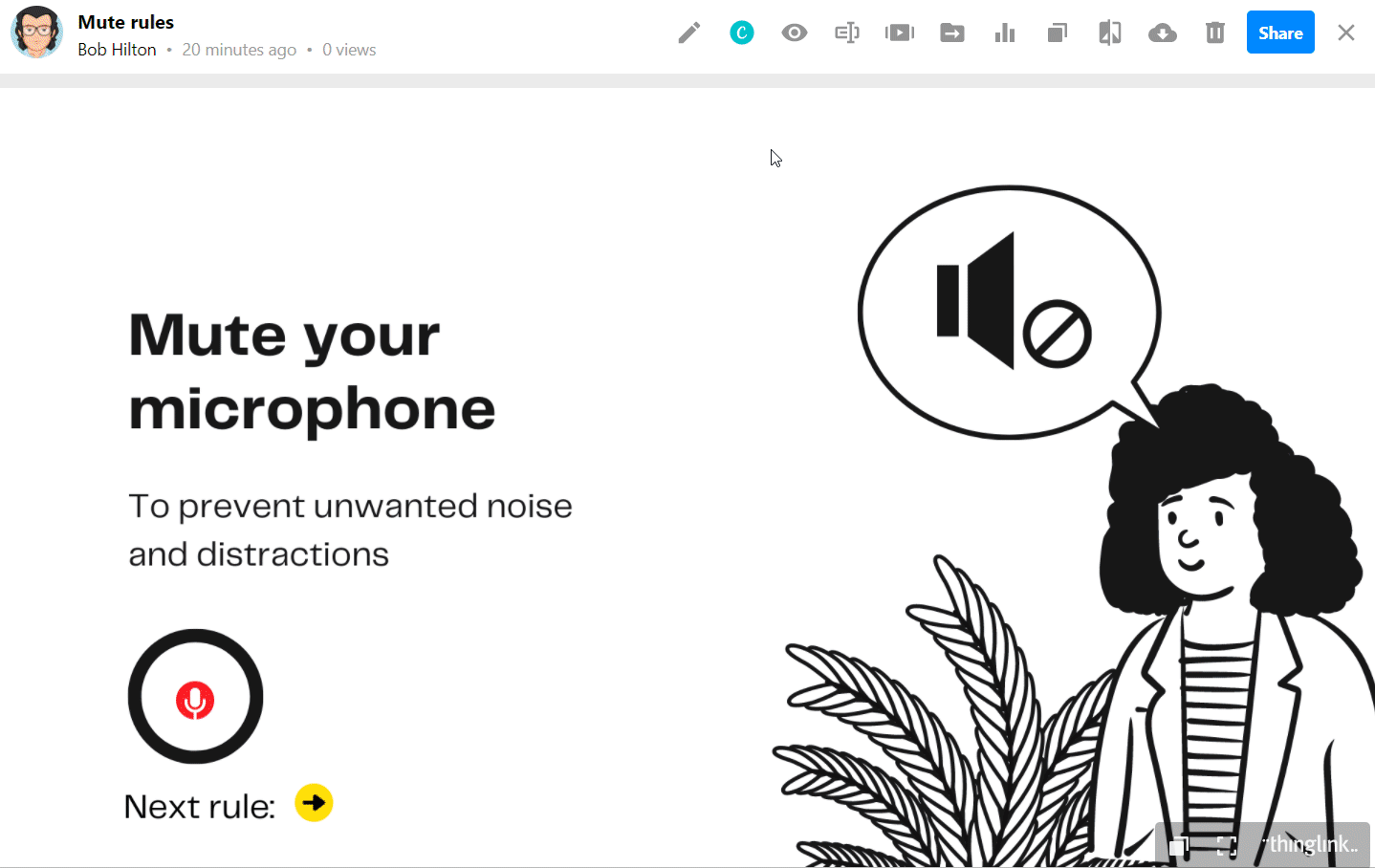 Note that this does not work with ThingLink content uploaded from your computer or other sources. For these images, please use the 'Replace background' feature
Tips, tricks & limitations
Editing your 360 images with Canva
Canva can be used to apply small changes to your 360 images. If you have a 360 photo you've taken or downloaded, create a new custom design matching the resolution of your image (e.g. 3600 x 1800 pixels) and edit it with Canva. When you save it to ThingLink, it will be recognized as a 360 image.
Online media embedded into the Canva design will not function on ThingLink
While Canva allows you to embed different online media into the design (e.g. display interactive YouTube video as part of the design), please note that these embeds will not function if the design is save to ThingLink.
This section will be expanded in the future. If you have any feedback for our team, please contact us here.