Now you have the convenience of easily previewing how your content adjusts to various devices and screen sizes. Simply open your scene, scenario, or guided tour and click the 'Preview on devices' button: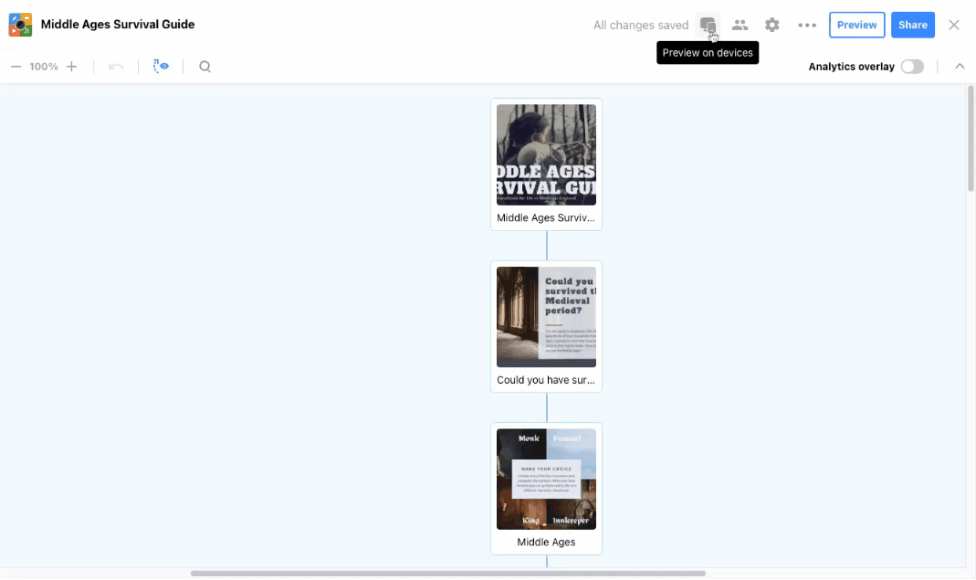 From here, you can choose from a variety of devices & screen sizes:
Phone (vertical)
Phone (horizontal)
Tablet (vertical)
Tablet (horizontal)
Laptop (HD resolution)
Desktop (Full HD resolution)
TV / Quad HD monitor
Note that this is only a preview. What your content looks like on your viewers' devices may be affected by other factors, such as the screen resolution of their phone model or the layout of the website where you've embedded your ThingLink content.
Phone previews simulate iPhone 12 - iPhone 14 screen size.