360° Videos start in the Create button. Click the blue Create button, select Upload 360° Video, and upload your video to get started. Make sure that your video meets the following criteria:
File format: MP4 video
Aspect ratio: 2:1 (e.g. 2000x1000)
Codec: H264 video codec and AAC audio codec (if present)
Maximum resolution: 3840 x 1920
Maximum file size: 10 GBs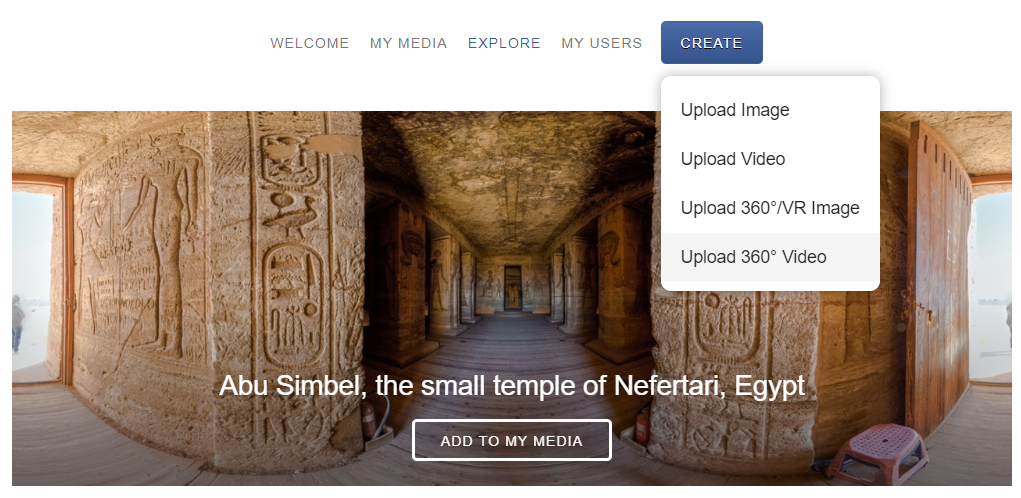 After uploading you will enter the editor. On the left, there are three buttons and at the bottom, there is a time bar. Use the time bar to go to the time in the video where you want the tag to show. After finding the correct time, click Add tag.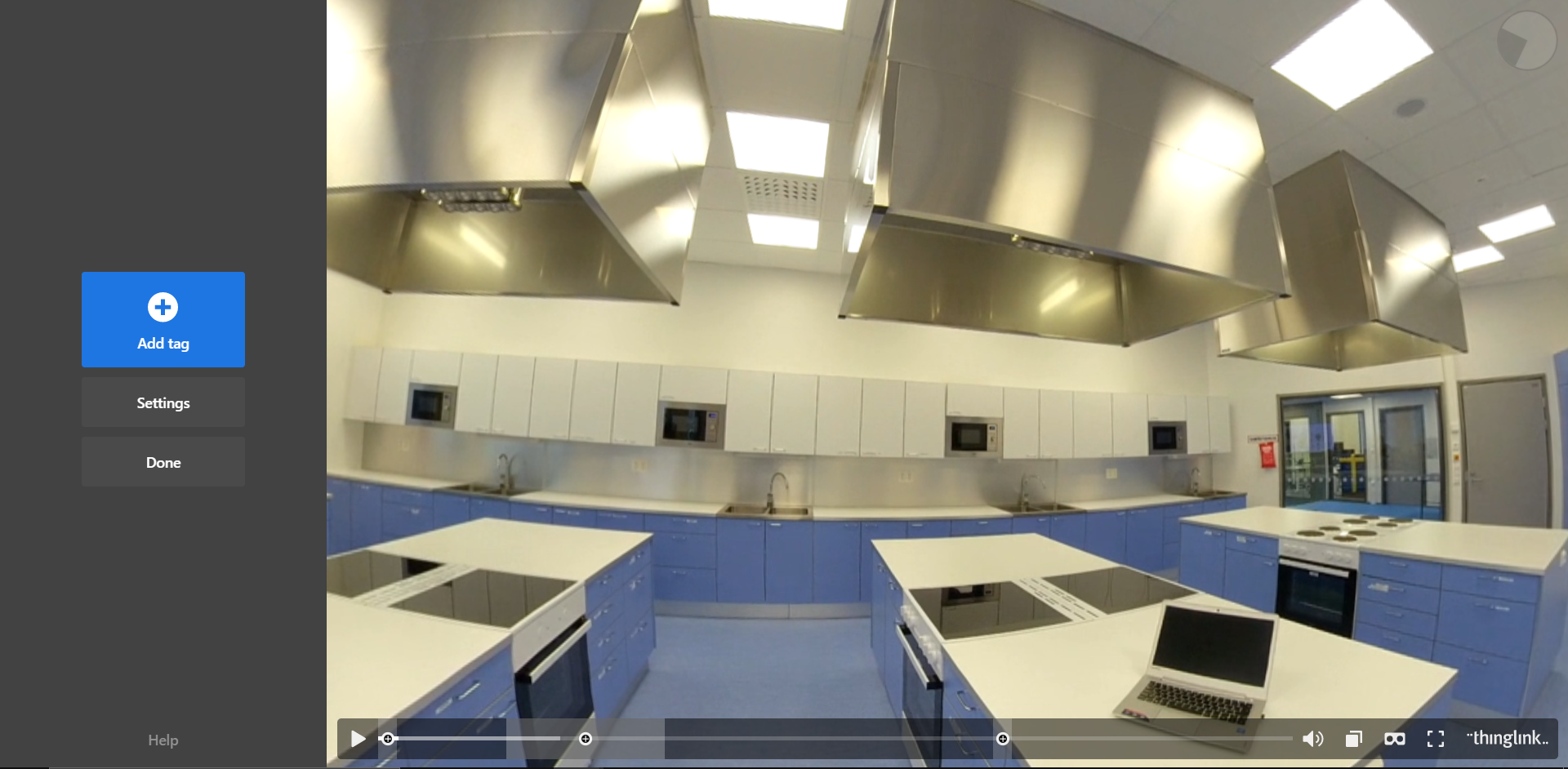 Select a tag format on the left by clicking on it. A tag will appear. Use the fields on the left to enter content for your tag.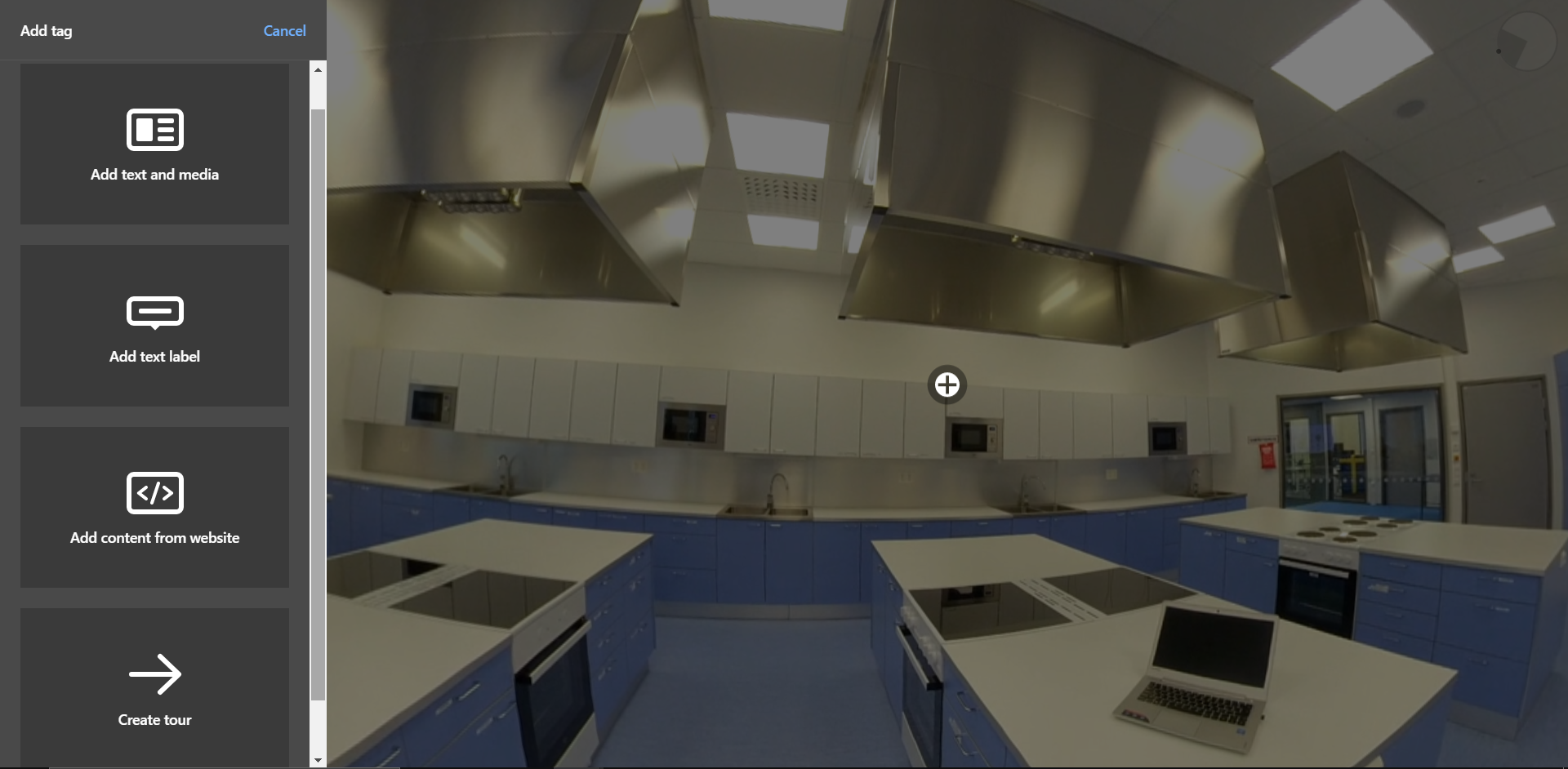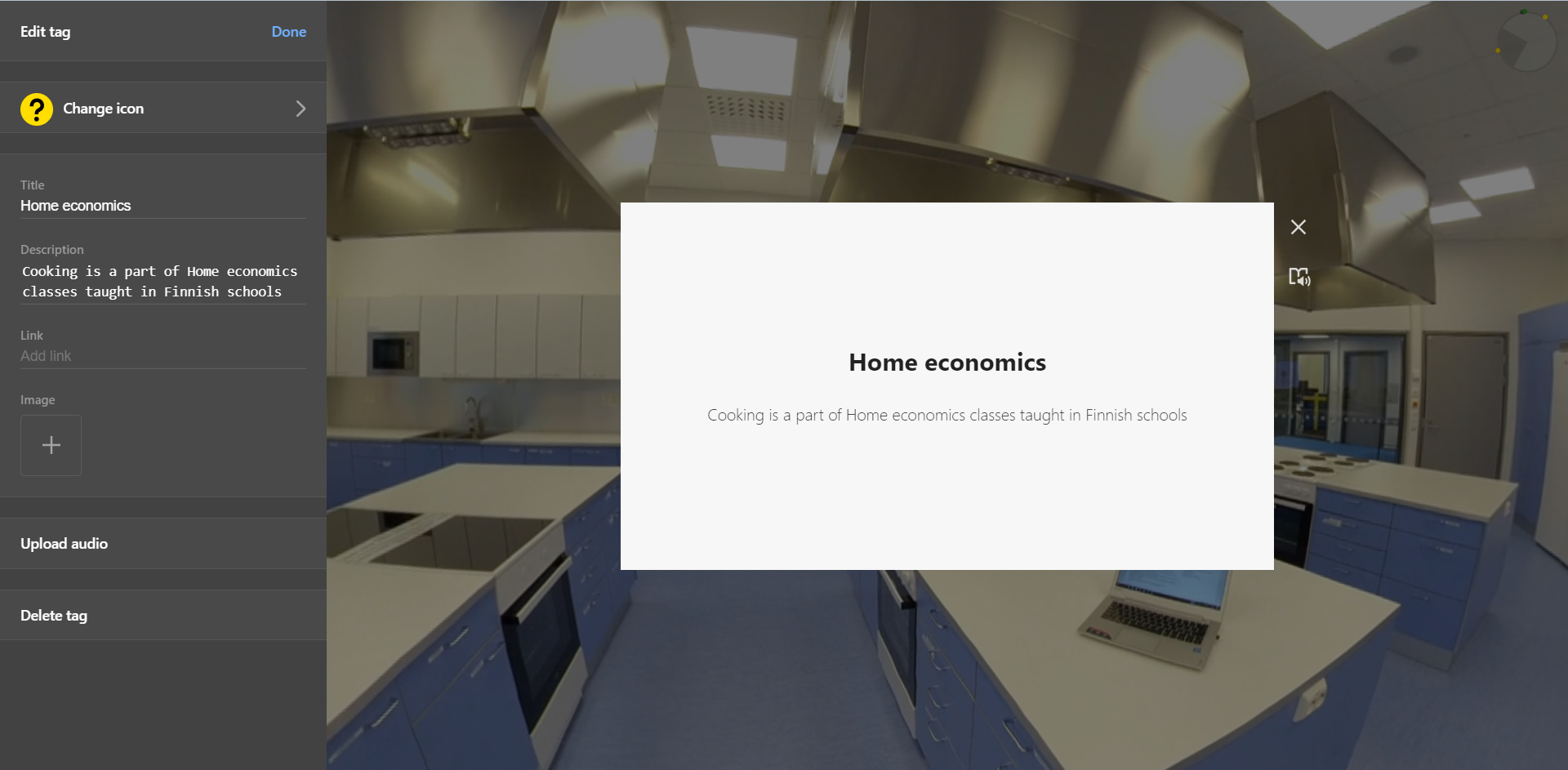 Click Done to save your tag. You can change the tag's possition by clicking and dragging it. Adjust the length of time the tag appears by hovering over the tag in the time bar, and clicking and dragging on the yellow bars.