In rare cases, your image may be uploaded with wrong orientation (landscape instead of portrait and vice versa). This is caused by the image's EXIF metadata telling our system the image's true orientation instead of the one displayed through standard image viewing software.

If you run into this issue, please either submit a tech support request with a link to the scene on ThingLink or edit the metadata yourself. EXIF can be changed in a number of common image editors, such as Photoshop or GIMP.
Fixing image orientation with GIMP
GIMP will ask you to choose correct image orientation when you open the image file: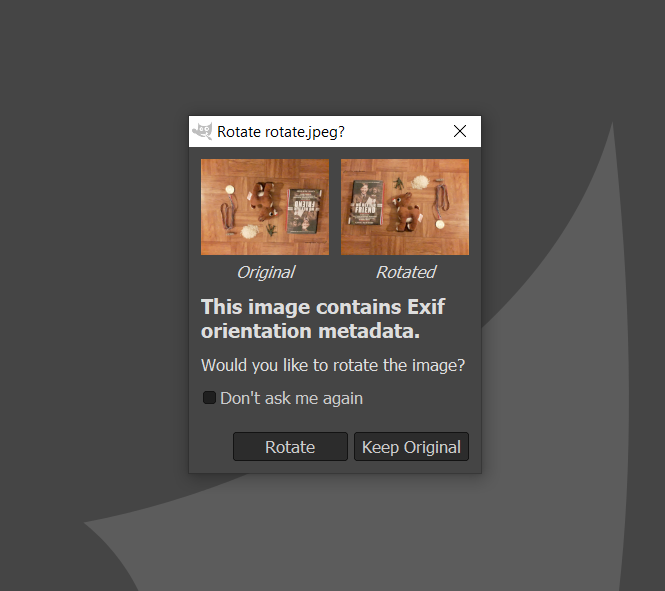 Choose 'Rotate', then click 'File' in the upper-left corner and choose 'Export as'. Save the image on your computer, then upload it as a new scene on ThingLink or use the 'Replace background image' feature.