ThingLink's 360°/VR Image Library is a curated collection of professional 360° images from culturally relevant natural and historic sites. You can use the images to create virtual tours and immersive learning experiences that let your learners travel virtually across the world.
How to access the library
You can access the 360° image library by clicking the '360° Library' button in the left-side navigation menu. If you do not see the button, you can access the library via a direct link here.
How to clone content from the library to your account
The content of the library is divided into different collections based on location or topic.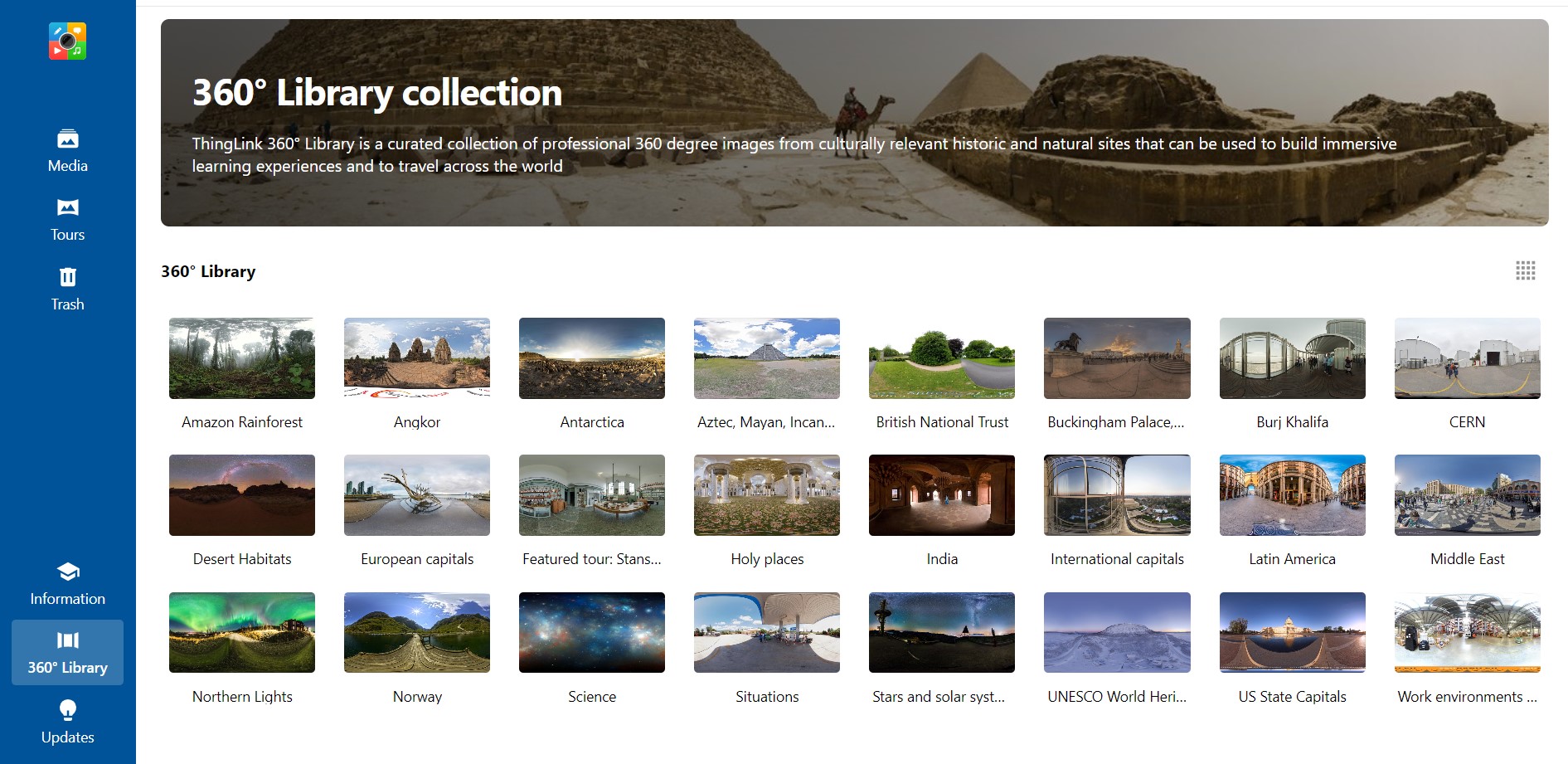 Select one of the collections to open it and access different images, then select the images you would like to reuse and use the 'Clone' feature to add a copy to your account: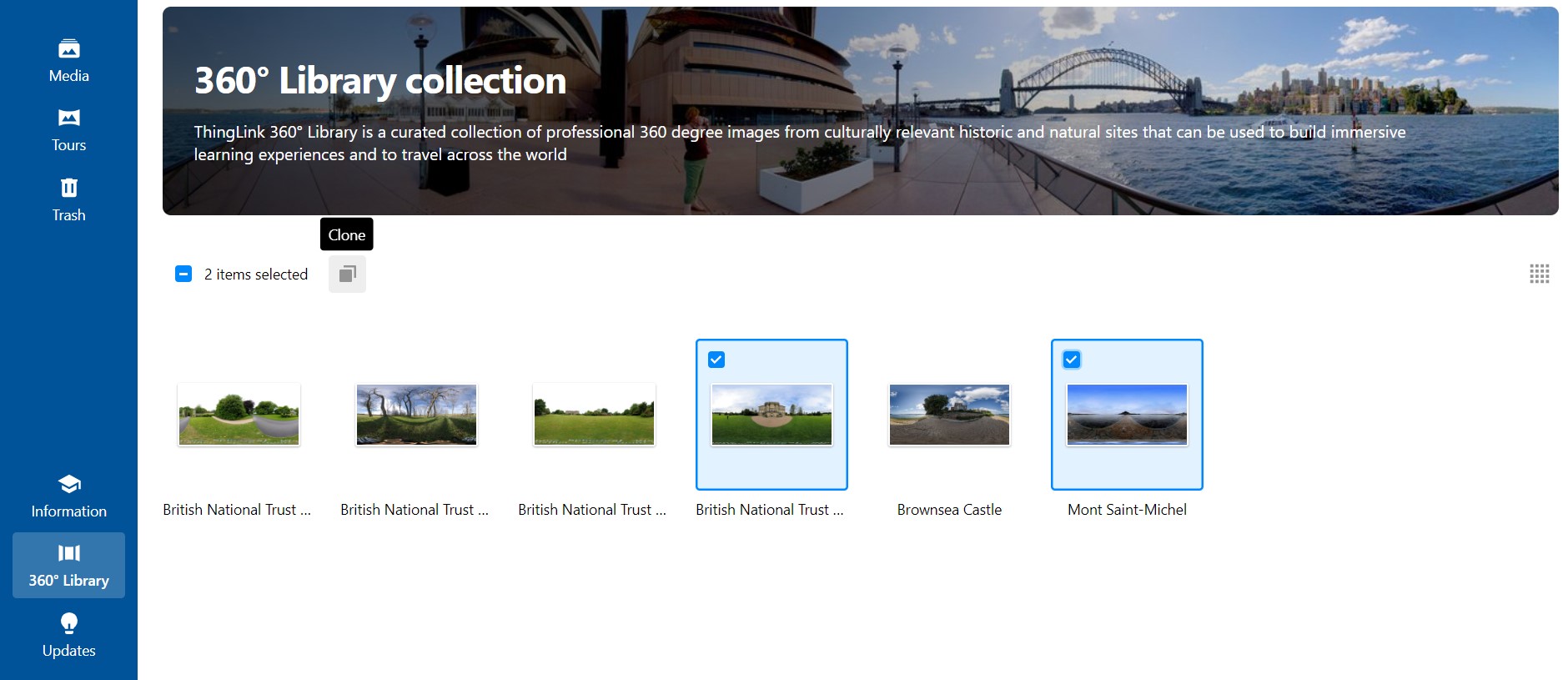 You can also clone individual images by clicking the image to view it, then clicking the three dots button ('More options') and selecting 'Clone' from the drop-down menu:
If you encounter issues with accessing the library or cloning the content, please contact our team here.
Can't find the content you need?
If you cannot find the content you need for your project, please share your feedback with our team here so we can expand the library in the future. You can use sites like 360cities to purchase stock 360° images or use a 360° camera to take your own photos.