While we recommend using the newest version of the image editor for all the most up to date features, it is possible to switch between editor versions. Note switching between editor versions does not affect previously uploaded content. All new uploads will open in the editor that you have active in settings. Click here to read why we recommend switching to the new editor.
Click your profile picture in the upper-right corner.
Select Profile settings.
Select the Editor tab.
Click 'Enable' next to the 'Legacy editor'.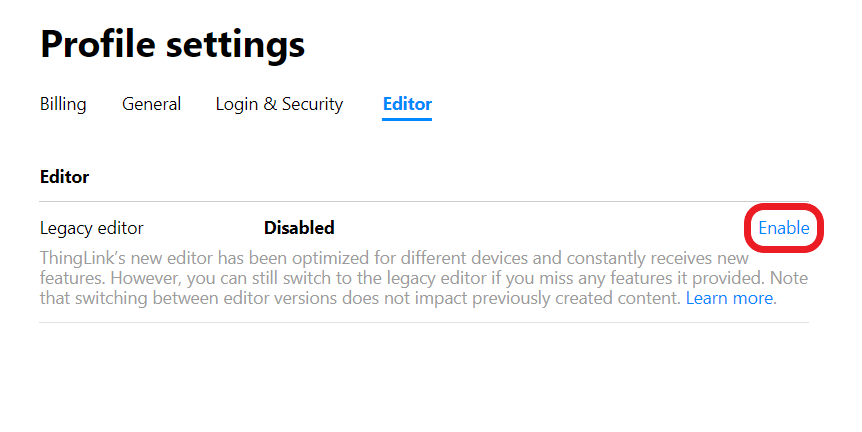 If you have an organizational account (i.e. an account with multiple users), you'll need to change this setting via Organization Settings - Organization-wide settings instead.