On November 17th, 2020 we released an update that allows you to add simple questions to your transit tags (previously known as tour tags). The viewer has to answer the question before they can proceed. Here's an example: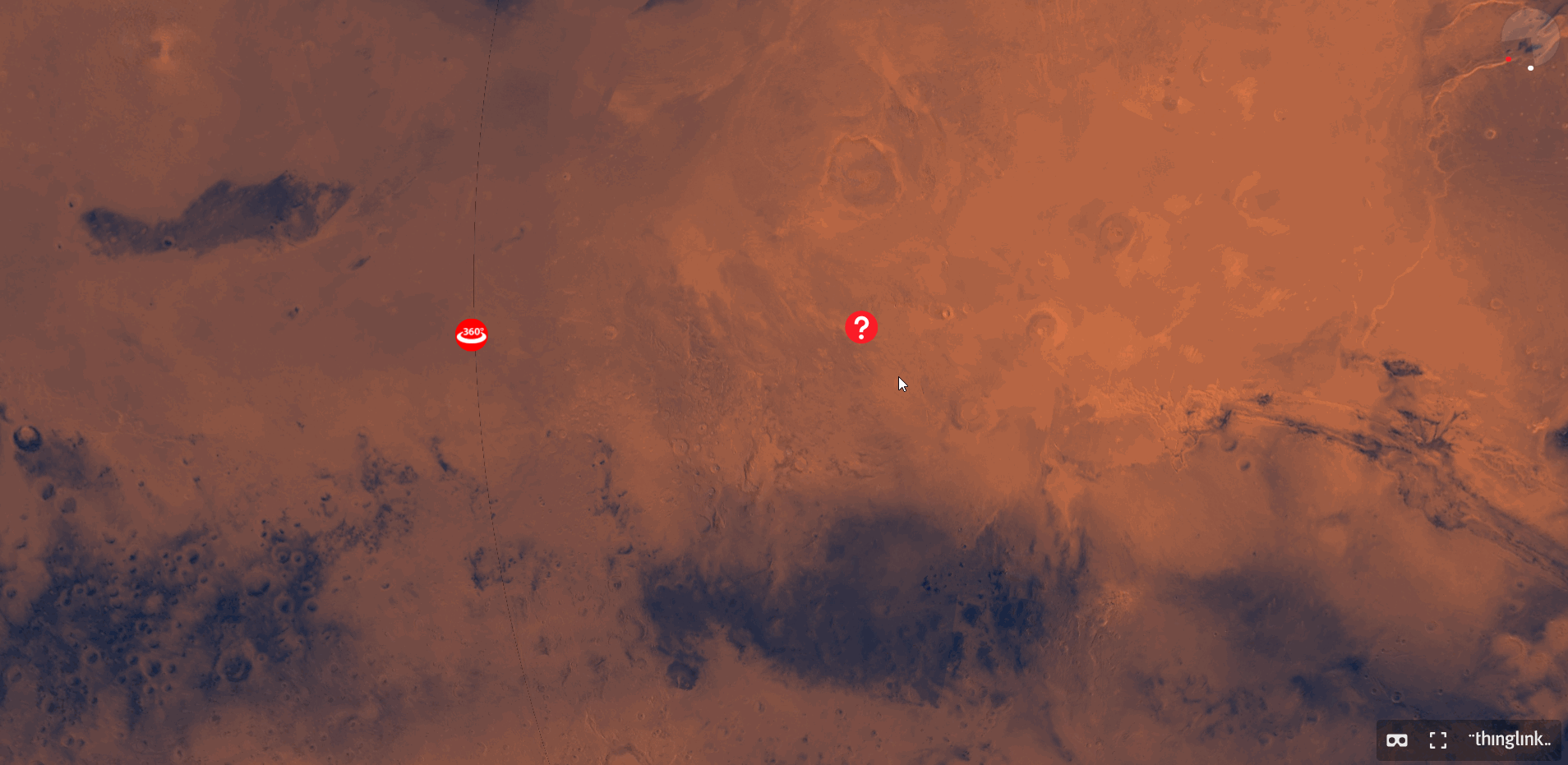 This feature can be used to create escape rooms or simply check whether your learners have read the other tags in the scene.
How to use this feature
Create a transit tag.
Toggle the 'Conditional transition' option.
Fill out the 'Question' and 'Correct answers' fields. If you wish to enter multiple correct answers, use a comma to separate them. The answers are not case-sensitive and there's no character limit.
This will create an open-ended question. However, you can also create single-choice questions - please see the next section.
This feature has to be enabled for each individual tag, so you can combine 'locked' & normal transit tags within one project.
Note that if a scene is 'locked' behind a conditional transition, it won't be accessible via the tour list ('Related' button) in the bottom-right corner:

Creating single-choice questions
If you'd like to create a single-choice question, simply enter the answers in the 'Choices (optional)' field. You'll see the preview on the right change to the new format: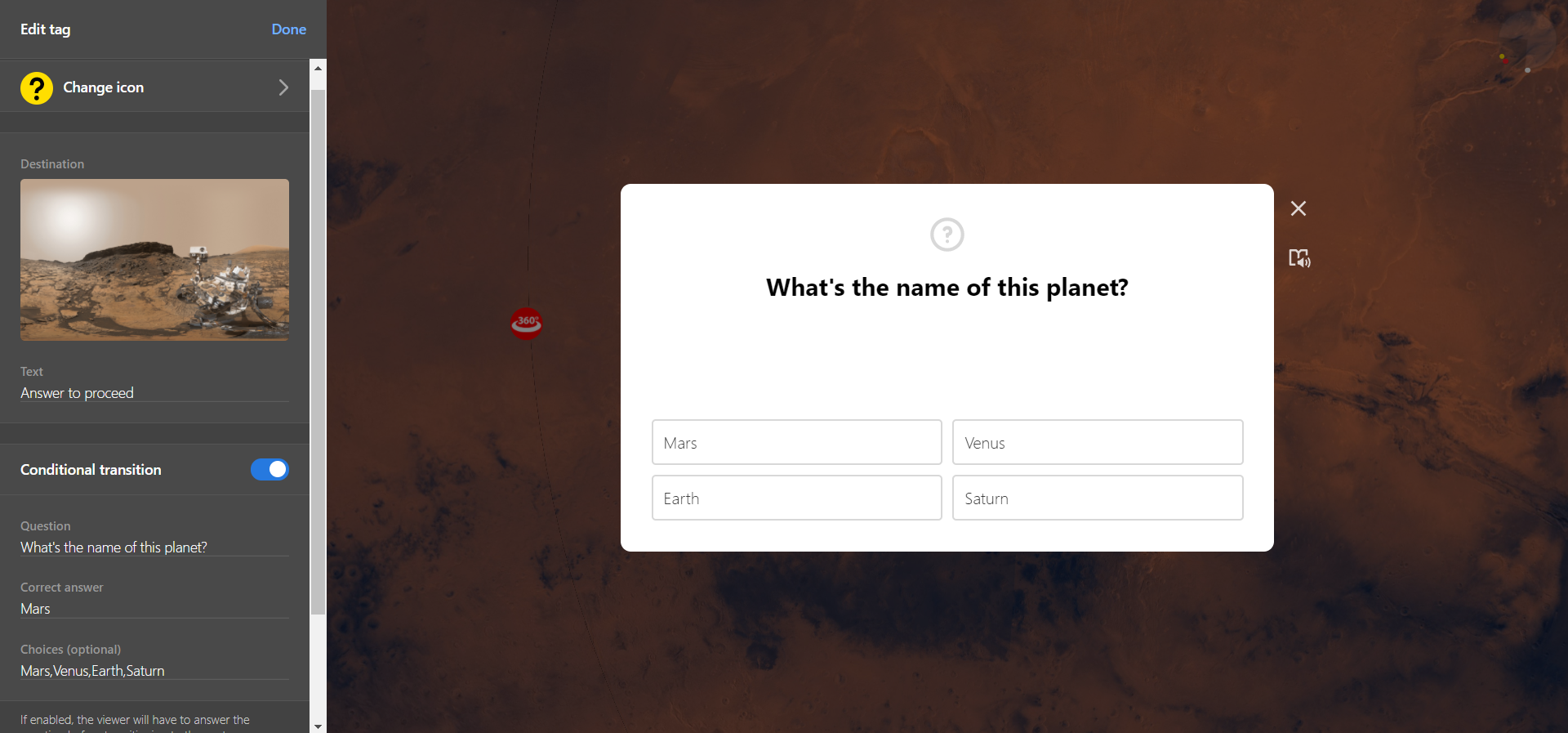 There's no hard limit to the number of choices/answers you can enter. However, if the answers cannot fit into the tag container then the viewer will have to scroll to see them all. We recommend providing 4 or fewer options.
Note that you can still have multiple correct answers. In this case, any correct answer will allow the viewer to proceed.
Does this feature work in VR?
No, this feature is not supported in the VR mode. The viewer will be able to use the transit tags without answering the question.
Can I create multiple-choice questions?
No, at the moment the feature is limited to text questions only.
Are the answers case-sensitive?
No. 'Curiosity', 'curiosity' and 'cURiOsITy' will be treated as the same answer.
Is there a length limit?
No. However, we highly recommend using short questions & answers.
If you are creating a signle-choice question, you can enter phrases as answers. However, if the answers are too long the viewer might need to scroll the area to see all of them.
Are the answers stored?
No. We'll remember if the viewer has already answered the question during the session. However, if they reload the page they'll have to answer the questions again.