The scene info panel is a new way of displaying additional information about your scene or organization that will always be shown when the viewer loads the experience. Check out a simplified example below!
How to add a Scene info panel
The info panel consists of 3 elements:
The Title is shown in bold at the top of the panel.
The Description text is shown below the title. The description text supports all text formatting options we offer, so you can add inline links in addition to link buttons. There's no character limit for the description field, but keep in mind that longer description texts can cause the panel to take up most of the screen on mobile devices.
Link buttons let you add links to your website and social media. The links will open in a new tab when the viewer clicks the icons.
To add or edit a scene info panel, start editing your image or video, then go to scene Settings and navigate to 'Info panel':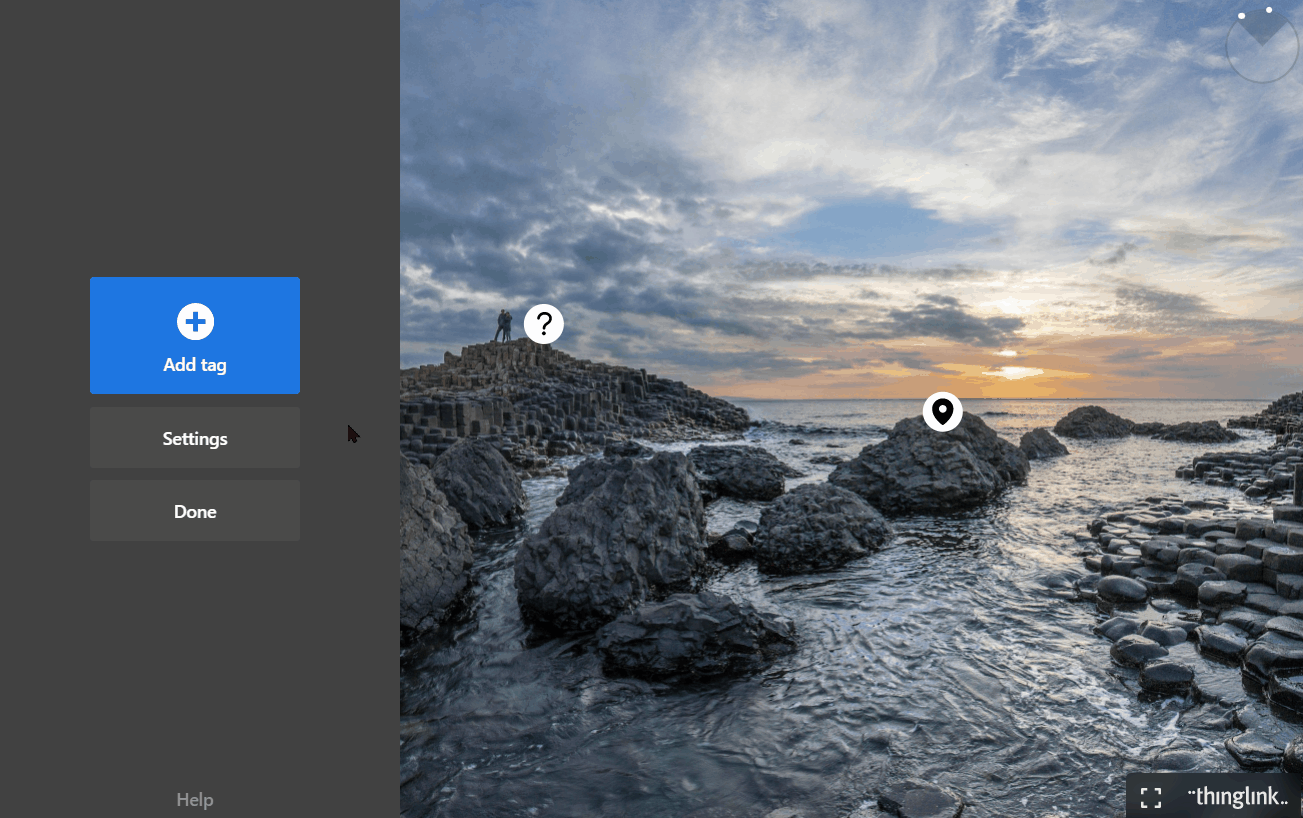 Fill out the Title and Description fields if you'd like to display them. To add a link button, click the icon then fill out the corresponding field.
Note that the info panel is modular. You can combine the 3 elements above however you wish. For example, you can show link buttons only by leaving the Title and Description fields empty.
Once you've filled out all the fields, click the 'Done' button and then click the info button in the bottom-right corner.
How the panel works
The panel is displayed when the viewer loads the scene. It disappears when the viewer interacts with the scene or any tags. It can be opened again by clicking the info button in the bottom-right corner.
You can have one panel for each scene in a tour. If some scenes do not have an info panel, we'll show the info panel for the first scene in the tour instead.
Limitations
The info panel is not supported in VR mode
At the moment, the info panel is not included in the accessibility player