You can embed your ThingLink content in Schoology LMS: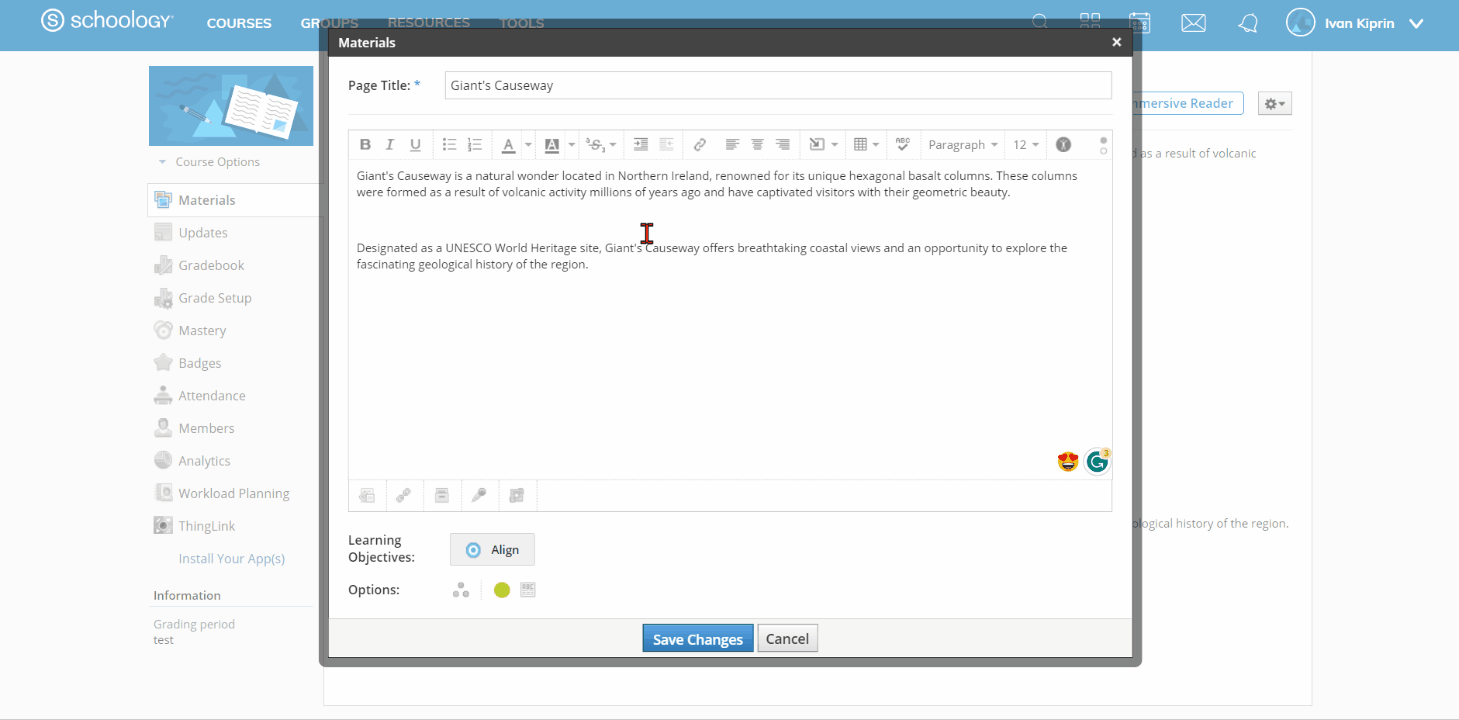 Note that this does not require the LTI 1.3 application. The LTI 1.3 application allow you to easily register accounts on ThingLink and simplifies the embedding process, but you can still embed your content without the app. You can learn more about the LTI 1.3 application here.
Step-by-step guide
Open the ThingLink scene you'd like to share, click the 'Share' button in the upper-right corner, select 'Embed on website' and copy the embed code:

Create or edit a page in your Schoology course. Click the 'Switch to HTML' button:


This will allow you to edit the HTML code for your page. Select a line where you'd like your ThingLink image to appear and paste the code you've copied in step 1:



Click the 'Save' or 'Save changes' button you'll be able to view your ThingLink content.