You can embed your ThingLinks directly into Canvas - they'll remain interactive even in your posts & assignments!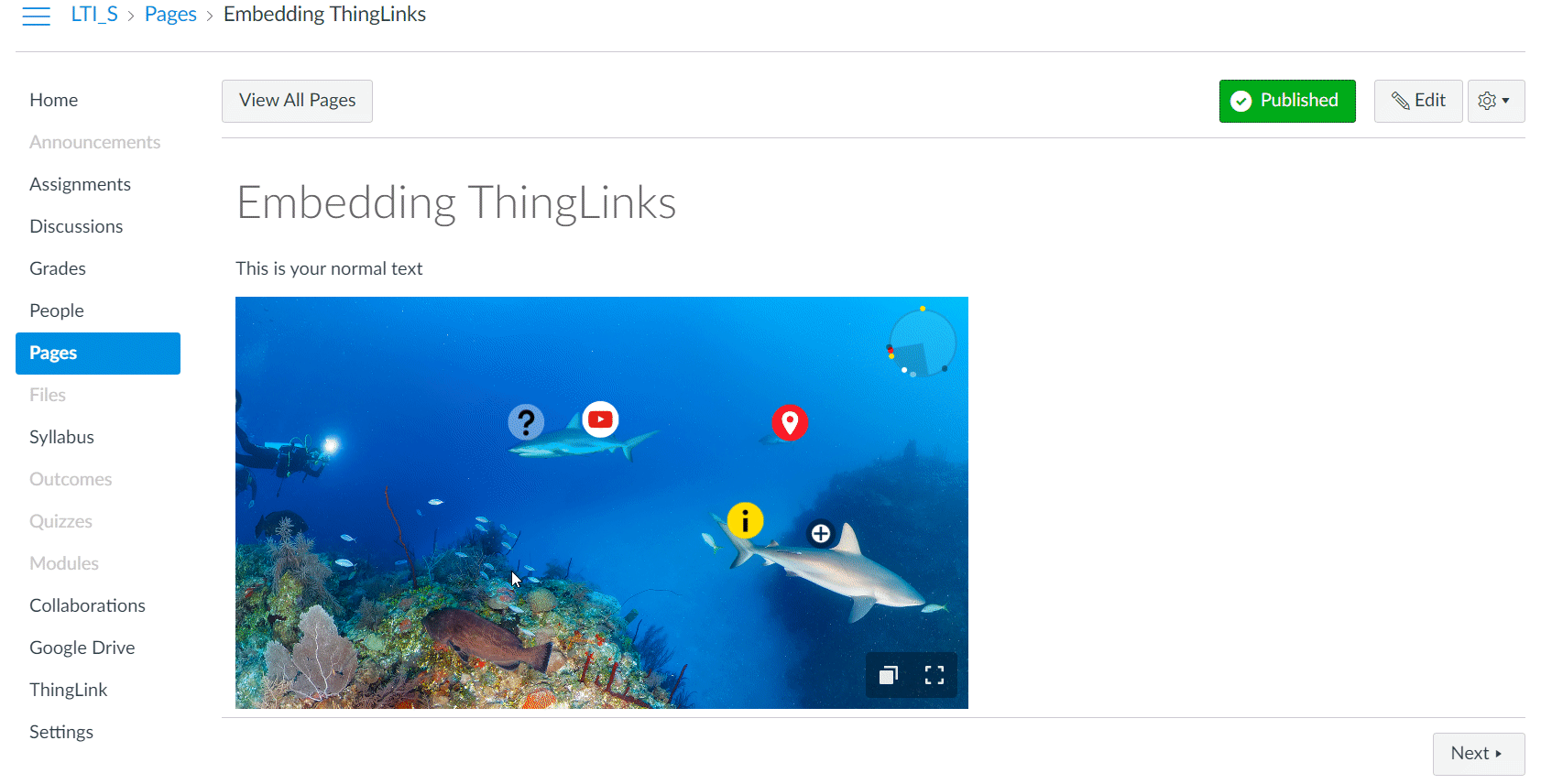 Note that this does not require the ThingLink LTI app. The LTI app is used exclusively for onboarding new students & teachers; see here for more information about the app.
Step-by-step guide
Open the ThingLink scene you'd like to share and click on the 'Share' button in the upper-right corner, then copy the embed code:


In Canvas, start writing or editing your post/assignment. Click on the 'HTML editor' button above the main text field:


This will allow you to edit the HTML code for your post. Select a line where you'd like your ThingLink image to appear and paste the code you've copied in step 1:

Once that's done, click on the 'Rich content Editor' button to switch back to the normal view.
Limitations & tips
ThingLinks will not resize the page.

The tag containers will be shown within the image; as a result, they'll be smaller than what you see on ThingLink itself.

If your image is large or has a lot of tags it might be better to leave a full-screen link instead.

The functionality may be further limited when using Canvas mobile apps.