You can now embed ThingLinks in Microsoft PowerPoint presentations using ThingLink Add-In: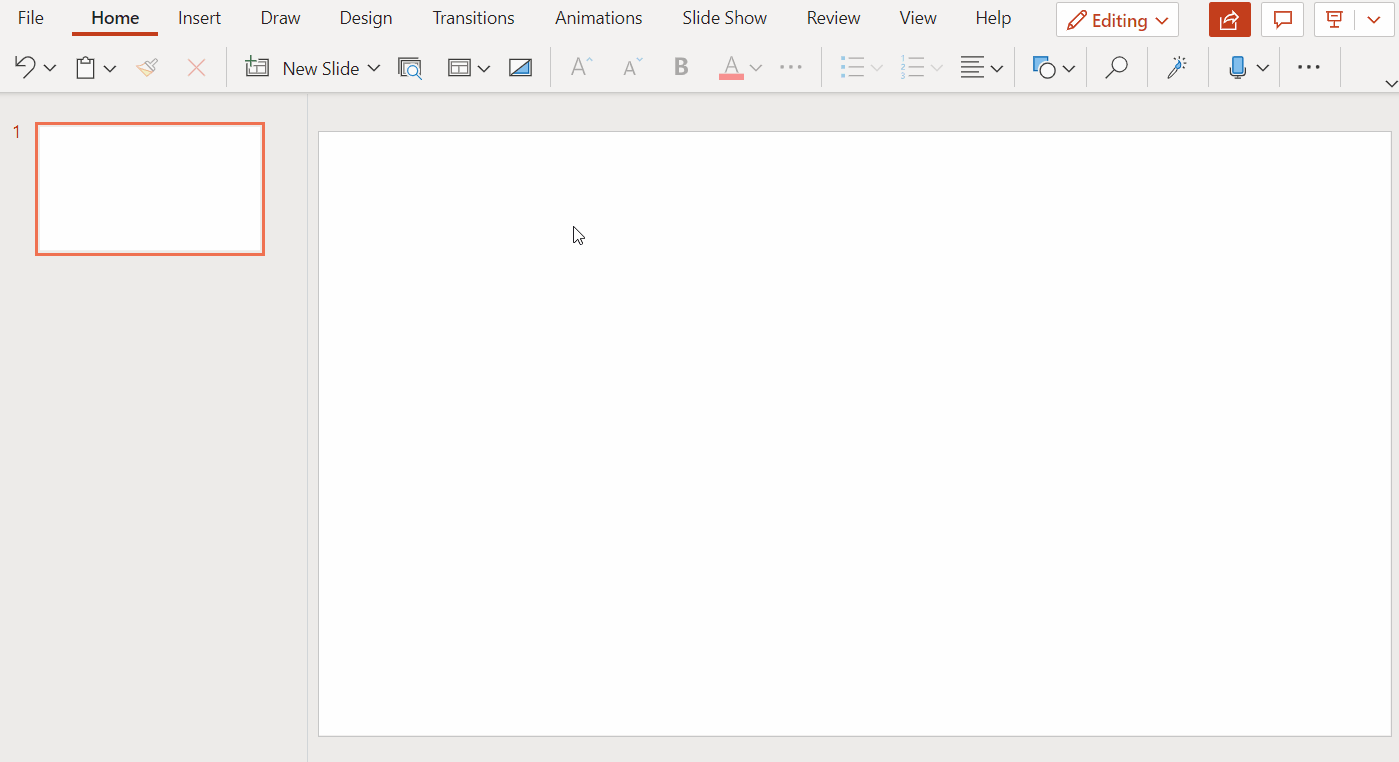 Copy the share link for the ThingLink scene you'd like to insert into your presentation: open your scene -> click Share -> Insert in PowerPoint -> copy the link.
Open your presentation and go to Insert > Get Add-ins if you are using the desktop app or Insert > More options > Add-ins if you are using Office365. Select the Store tab and search for ThingLink, then click Add.
Paste the share link you've copied and click 'Embed media'.
You can resize and reposition the object just like you would resize any other object in PowerPoint.
What happens when I share the presentation?
If you share the presentation via a link, your viewers will need to be signed into their Microsoft account and approve the add-in to view the embedded ThingLink.
If you share the .pptx file, the viewers will need to simply approve the add-in to view the embedded ThingLink.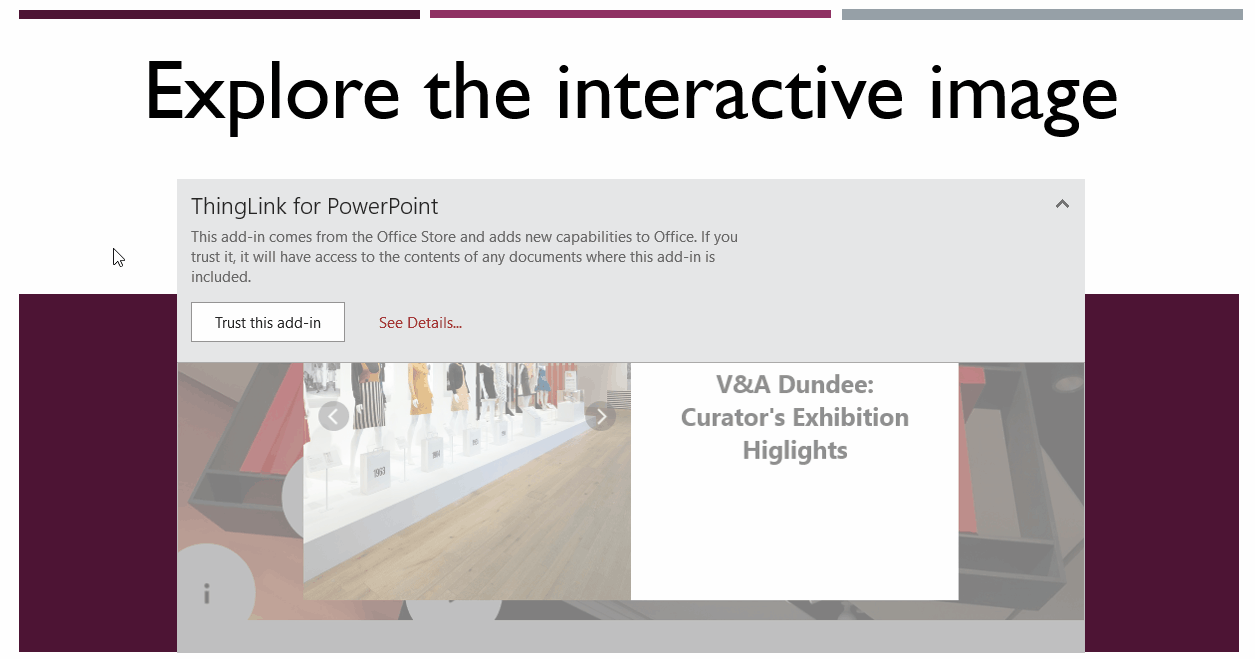 Limitations
Certain features will not work in PowerPoint:
It is not possible to view ThingLinks in full-screen mode. If you have a highly detailed image with a lot of tags, consider creating a slide with just that image.
If the embed is too small, customizable tag layouts will revert to the default tag layout.
If the embed is too small, static labels will be shown as normal text label tags with icons.
Will it work offline?
No, the add-in requires connection to the internet. If you are offline, the add-in will be empty.
I'm unable to access the Office store
If you cannot access the Office Add-ins store, your organization might have disabled it. Please reach out to your IT team.
The add-in displays an error message
If you get the following error, please ask your IT team to check if they can whitelist the ThingLink add-in: Add-in Error Office 365 has been configured to prevent individual acquisition and execution of Office Store Add-ins.
If you get any other errors, please take a screenshot and share it with our support team.