If you need a receipt for your subscription, follow the steps below:
Go to your Profile settings (

Click the cog icon in the top right corner

).
In the 'Billing' tab, scroll down to the 'Payment history' section.
Click the 'View receipt' link next to the transaction details.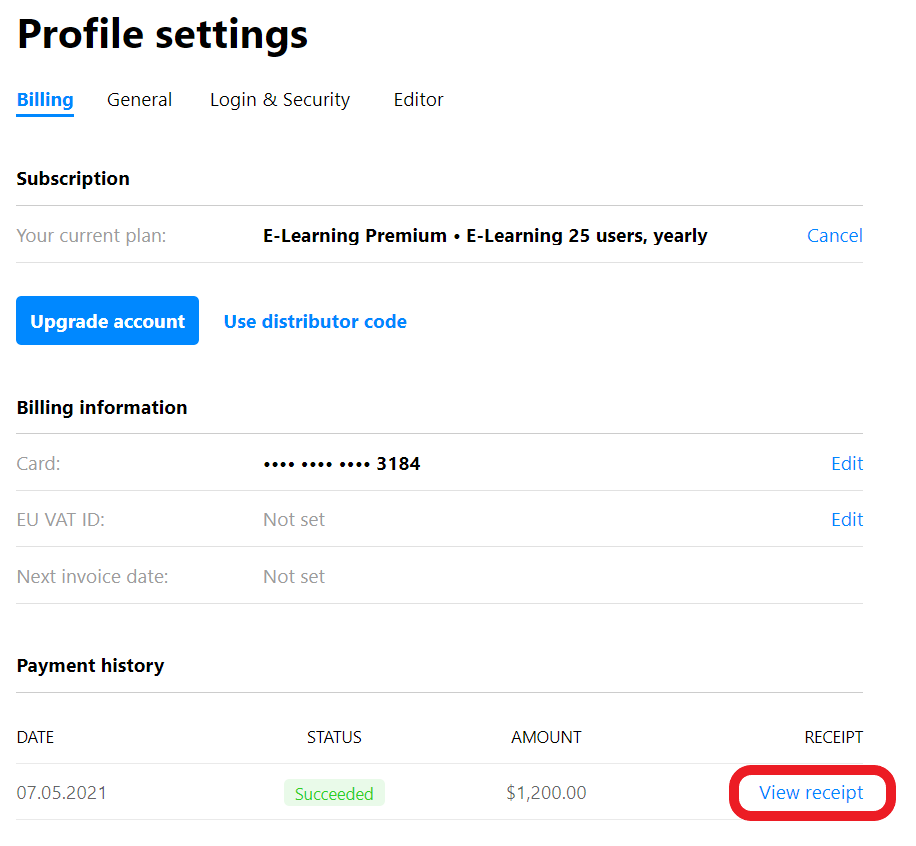 We also automatically email you a receipt for each transaction.
If you've started a free trial, please note that we do not charge you before the trial ends. Consequently, the receipt becomes available only after the trial is over (5 or 10 days after you upgrade your account, depending on your account type).