You can embed your ThingLinks directly into Moodle: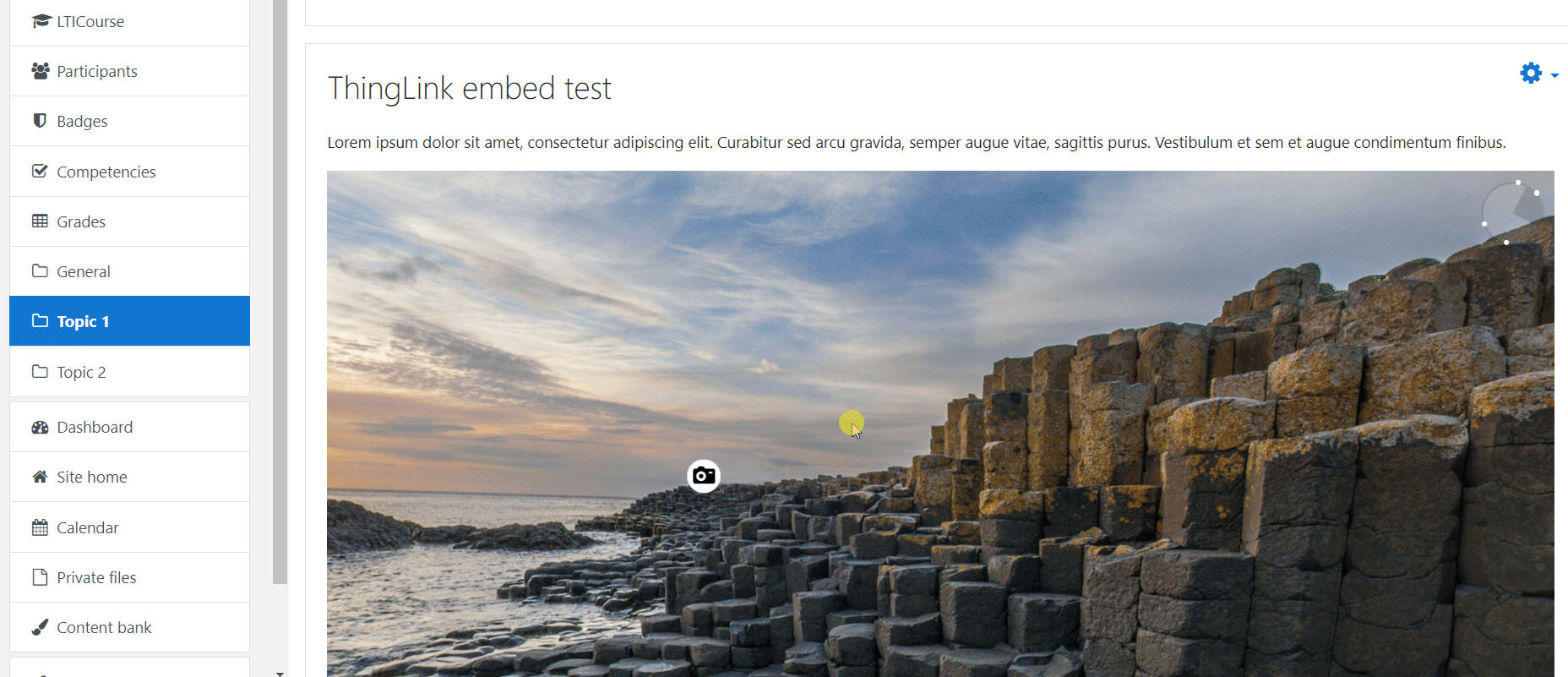 Note that this does not require the ThingLink LTI app. The LTI app is used exclusively for onboarding new students & teachers; see here for more information about the app.
Step-by-step guide
Open the ThingLink scene you'd like to share and click the 'Share' button in the upper-right corner, select 'Embed on website' and copy the embed code:


Create or edit a page in your Moodle course. Under 'Page content', click 'Show more buttons' (downward-facing arrow) then click 'HTML' button (</>):


This will allow you to edit the HTML code for your page. Select a line where you'd like your ThingLink image to appear and paste the code you've copied in step 1:

Make sure that the <script> part starts from a new line.
Click the HTML </> button again to switch back to the text editor. Save your page once you are done editing.