You can embed your ThingLinks directly into Blackboard: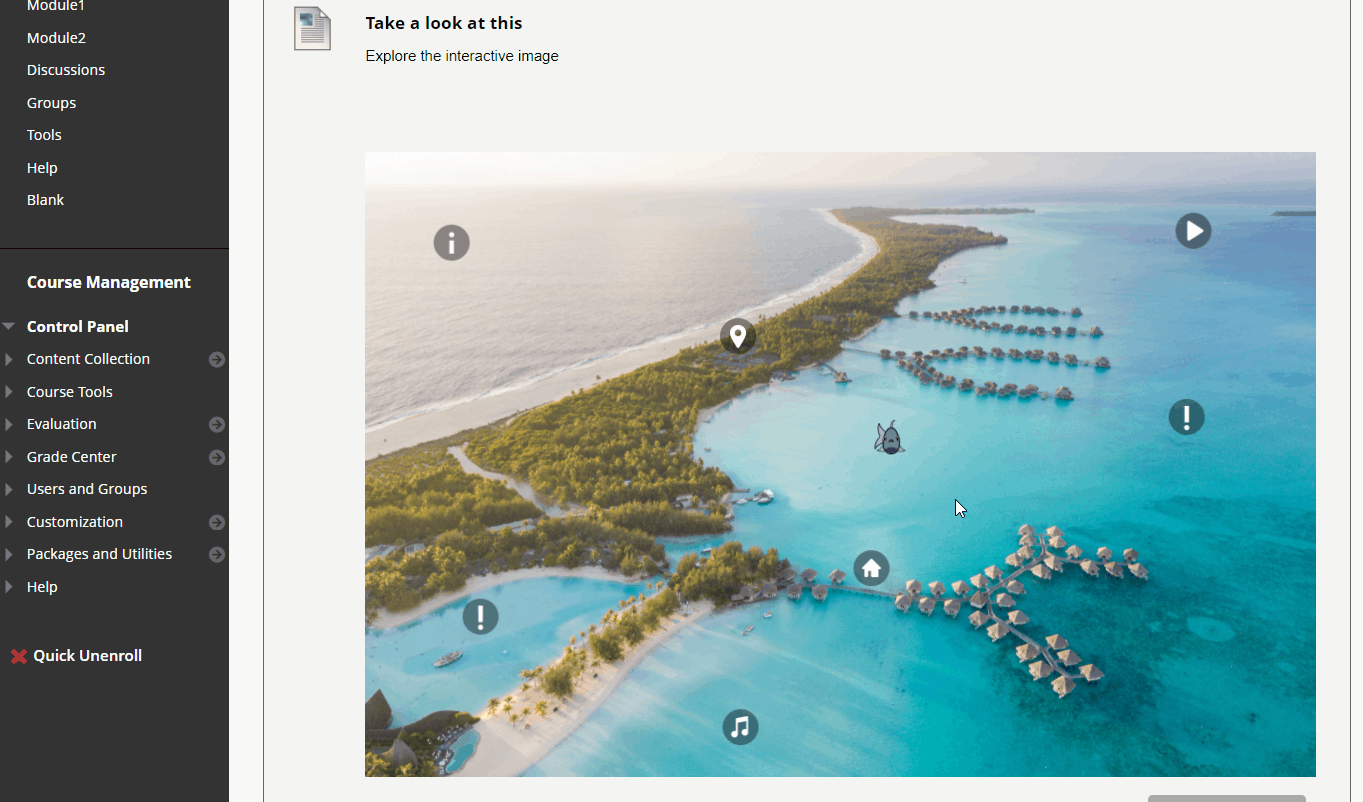 Note that this does not require the ThingLink LTI apps.
Step-by-step guide
Open the ThingLink scene you'd like to share, click the 'Share' button in the upper-right corner, select 'Embed on website' and copy the embed code:

Create or edit a page in your Blackboard course. Click the 'More options' button (three dots), then click the 'Source code' button ( <> ):


This will allow you to edit the HTML code for your page. Select a line where you'd like your ThingLink image to appear and paste the code you've copied in step 1:

Click save and you'll be able to preview your ThingLink scene.